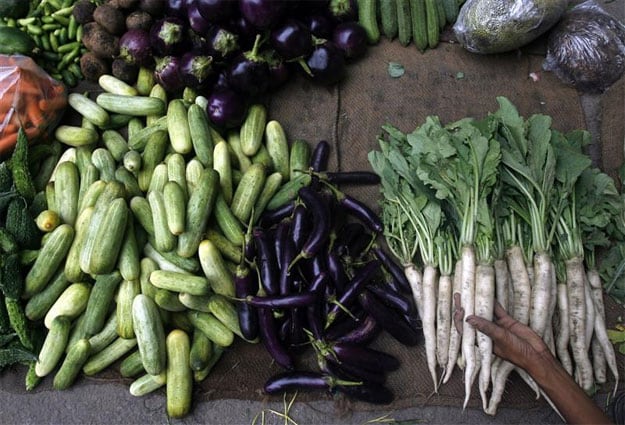 Finance Minister Arun Jaitley on Tuesday convened a high-level meeting to discuss issues related to price rise of essential commodities. The government is monitoring prices of 22 commodities and a price increase in 4-5 commodities has been noticed, he said.

The minister also emphasised on the urgency to effectively check constraints in ensuring smooth flow of essential commodities availability in the market through de-hoarding, timely inspection, monitoring etc. (Read full story)

Wholesale price inflation has surged to a five-month high of 6 per cent, driven by a spike in prices of food items like potato and unions.

After the meeting, Mr Jaitley outlined some of the key steps the government will take to check the food price rise:

1. Export restrictions on potato and onion
Mr Jaitley said the government will soon fix a minimum export price (MEP) for potato. This is meant to increase the availability of potato in domestic market by deterring exports. Higher potato and onion prices pushed up food inflation to 9.50 per cent in May from 8.64 per cent in April.
(Also read: Onion export price raised to help curb inflation)

Potato prices jumped 19 per cent in May. Earlier in the day, the government imposed a minimum export price (MEP) of $300, or nearly Rs 1800, per tonne on the export of onions to discourage overseas shipments.


2. Removal of curbs on sale of fruits and vegetables
Mr Jaitley said state governments are being advised to delist fruits and vegetables from the Agriculture Produce Marketing Committee (APMC) Act. The delisting will give the farmers freedom to sell their produce directly to consumers, without the perishables being routed through mandis or middlemen. The Delhi state government would also be asked to procure additional supplies of onions for distribution through government's retail outlets.

3. Additional supply of rice
The government, through the Food Corporation of India (FCI), would release more supplies of rice to state governments which would be made available through the public distribution system.


4. Import of pulses and edible oil
Mr Jaitley said the government will import pulses and edible oil if there is a shortage. The government will also extend a line of credit to state governments to import pulses and edible oil to bridge the shortfall in the domestic market, he added.

5. Review of milk product exports
The meeting also reviewed the steady increase in the retail price of milk and took a decision to consider withholding export incentives currently in force, a statement said.