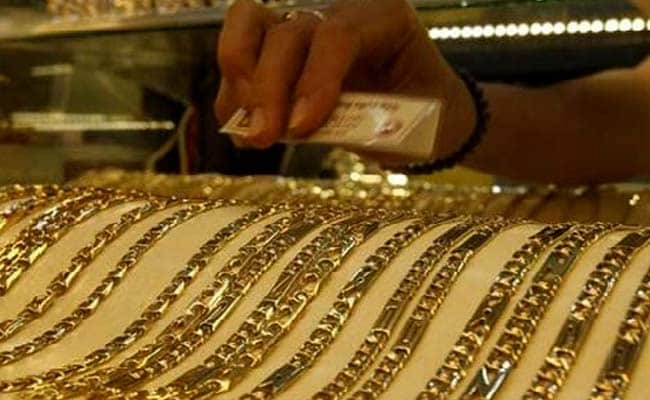 Gold prices rose by Rs 350 in Delhi on Tuesday, a day ahead of Akshaya Tritiya festival. Gold prices in the national capital climbed by Rs 350 to Rs 32,350 per 10 grams in the national capital, news agency Press Trust of India (PTI) reported. Buying by local jewellers supported recovery in gold prices ahead of Akshya Tritiya at the domestic spot market, according to bullion traders. Silver too rebounded by Rs 400 to Rs 40,300 per kg on increased offtake by industrial units and coin makers. Gains in the domestic market came despite a downward movement in the international gold market, where prices fell on Tuesday as sharper appetite for risk benefited cyclical assets at bullion's expense. However, losses in the international gold market were capped by the dollar's slip to a three-week low against a basket of currencies.
Here are five things to know about Tuesday's gold price:
At the national capital, gold of 99.9 per cent and 99.5 per cent purity shot up by Rs 350 each to Rs 32,350 and Rs 32,200 per 10 grams, respectively, PTI reported.
Gold had lost Rs 100 per 10 grams on Monday.
Tracking the movement in gold, silver ready bounced back by Rs 400 to Rs 40,300 per kg and weekly-based delivery by Rs 290 to Rs 39,240 per kg. Silver coins too spurted by Rs 1,000 to Rs 75,000 for buying and Rs 76,000 for selling of 100 pieces.
The rupee's depreciation against the dollar also supported the upmove in the precious metal prices.
Globally, gold rallied to a two-and-a-half month high last week as heightened tensions over Syria and US sanctions on Russia sparked a drop in equities and ratcheted up interest in nominally defensive assets.
(With agency inputs)