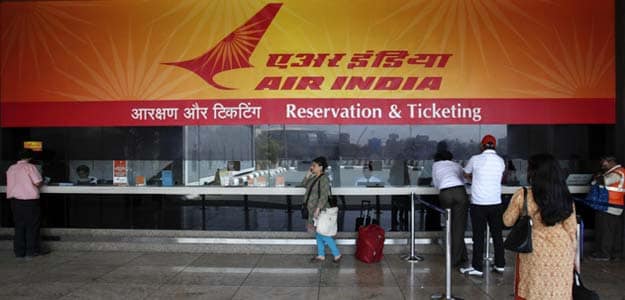 New Delhi:
Air India formally became the 27th member of Star Alliance on Friday, opening up its domestic network in the fifth largest aviation market to the global airlines grouping's passengers the world over.

Air India would add about 400 daily flights and over 40 new destinations in India to the 27-member network of over 18,500 daily flights to 1,316 airports in 195 countries.

With Air India joining it, the alliance's market share in India grows to 30 per cent, posing a challenge especially to Gulf carriers in particular which take away a considerable number of Indian passengers to Europe and North America.

The biggest growth would come from Air India's home market which has up to now been served by 13 Star Alliance members flying to 10 destinations and holding a 13 per cent market share.

An Air India aircraft bearing the Star Alliance logo and livery was unveiled by the grouping's chief executive, Mark Schwab, and of Air India chairman and managing director Rohit Nandan at the induction ceremony at the IGI Airport, which is the airline's hub.

"This is an important day for us. We have said for many years that we needed a strong home carrier in the Indian market and by welcoming Air India to our Star Alliance family, we have achieved this goal," Mr Schwab said after the ceremony.

"From today, we open up a completely different world for our passengers, who can now travel to over 1,300 destinations right across the network and enjoy world-class service, better connectivity and seamless travel wherever they go," Mr Nandan said.

Globally, passengers further benefit from a wider choice on routes connecting North America, Europe, Asia and Australia via the Indian Subcontinent.

Some Air India flights would be included in the Star Alliance Circle Pacific Fare which allows circular round-trips covering the Asian countries bordering the Pacific, the main international hub airports on the Pacific Coast of Canada and the USA, as well as the South Pacific, mainly Australia and New Zealand.

Chief executives of Turkish Airlines, Egypt Air, Singapore Airlines, Austrian and officials of other member airlines were also present at the ceremony.


Among the 27 members of the alliance are Air Canada, Air China, ANA, Lufthansa, South African Airways, SWISS, Singapore Airlines, Turkish Airlines, Thai and United.
"We are truly proud to see our efforts of the last three years today, firmly position Terminal-3 as the only Star Alliance hub airport in India," Delhi Airport CEO I Prabhakara Rao said.
He said he expected an increase in transfer passenger volume, adding, "We are prepared along with our government, stakeholders, to handle our new passengers with utmost care."
South African Airways India manager Sajid Khan welcomed Air India into the alliance and said the national carrier has been a long standing codeshare partner which has "made it possible for us to have access to important Indian cities".
"We are looking forward to forging even stronger ties with Star Alliance's newest and 27th member."
Earlier, global consultancy KPMG partner and India head of aerospace and defence Amber Dubey said the Star membership would boost foreign tourist arrivals in India and also bring closer scrutiny of Air India's service quality, safety record, on-time-performance and seamless IT integration with other members.
"The Star membership also enhances Air India's valuation in case government decides to go in for partial or complete privatisation of the loss making airline," Mr Dubey added.
Dhiraj Mathur, executive director and leader for aerospace and defence at PwC, said it is recognition of Air India's improved operational, financial and service performance.
"It is a good news. It is positive for the airlines as well as for the passengers," he said, adding that though Air India has not completely wiped out the red ink from its balance sheet, it has certainly reduced the losses in the last couple of years and improved operations.