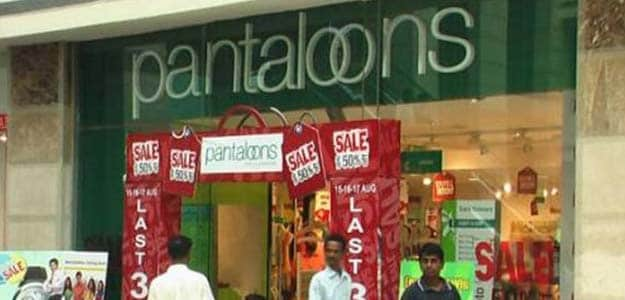 New Delhi:
The Aditya Birla Nuvo board today approved termination of plans to issue GDRs by group firm Pantaloons Fashion and Retail (PFRL) as envisaged under a merger scheme to consolidate their branded apparel business due to regulatory issues.
PFRL, which is engaged in multi-brand retailing, had made an application to "relevant authority" to seek permission to issue GDRs and shares to the GDR holders and non-resident shareholders of Aditya Birla Nuvo (ABNL) as per the merger scheme.

"However, based on discussions with such authority, it transpired that PFRL's application shall not be favourably considered as it is not permissible under the extant FDI policy and hence, the said application has been withdrawn by PFRL," the company said in a BSE filing.

In view of the development, the board of directors of ABNL has "approved the termination of the GDR programme...", it added.

ABNL said its GDR holders shall be entitled to converting their GDRs into its shares and they would be treated in the same manner as other shareholders holding shares under the FD route in the company.

As for issuing of shares to non-resident shareholders by PFRL, the filing said PFRL "would keep issuance of shares to such shareholders in abeyance... until such time as PFRL is permitted to issue such shares under applicable law or by specific approval or it determines other steps to be taken in lieu of such issuance".

In May this year, the Aditya Birla group had announced merger of its apparel business.

Under the scheme, the apparel businesses of ABNL and another group firm Madura Garments Lifestyle Retail Company Ltd (MGLRCL) was merged into listed firm Pantaloons Fashion & Retail Ltd (PFRL), which was to be renamed as Aditya Birla Fashion and Retail (ABFRL).

The new entity was envisaged to have a retail network of 1,869 exclusive stores with an estimated revenue of over Rs 6,000 crore.

As per the scheme, shareholders of ABNL were entitled to 26 new equity shares of PFRL for every 5 equity shares held in ABNL pursuant to the demerger of Madura Fashion.

Similarly, shareholders of MGLRCL would get 7 new shares of PFRL for every 500 shares held in MGLRCL pursuant to the demerger of Madura Lifestyle.

Preference shareholders of MGLRCL were to get 1 new share of PFRL.