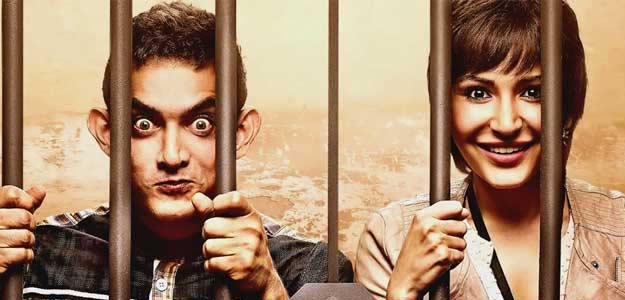 Aamir Khan-starrer PK is having a strong run at the box office in its second week and has emerged as the 2nd highest Bollywood grosser ever, according to trade website Koimoi.com.
In its 11 days, the PK has grossed over Rs 469 crore (including Rs 113 crore from overseas), koimoi.com said.
PK has now become the second highest Bollywood grosser ever, after Dhoom 3 and is the highest grosser of the year, the website said.
"As per box office numbers, Aamir is clearly the global #1 star, leading with Dhoom3 & PK in top positions, in both home and overseas markets," tweeted trade analyst Girish Johar.
PK has already collected more than three times the money the makers put into the Aamir Khan film, Koimoi.com reported.
The report said, "The film has recovered its cost long back, in fact in its opening weekend itself, however, the film has doubled its investments now and made huge profit for itself."
Vinod Chopra Films and Rajkumar Hirani Films, in association with Disney India, had released PK on December 19 and since then it has been soaring high at the box office both in India and abroad.
Speaking on the success of film, Amrita Pandey, VP and head of marketing and distribution (studios) at Disney India said, "PK has performed exceptionally well in India and many international markets, and with each day of its theatrical run, the movie is setting new benchmarks in many countries."
First film by director Rajkumar Hirani in five years, PK has a star-studded cast, which includes Anushka Sharma, Sanjay Dutt and Sushant Singh Rajput.