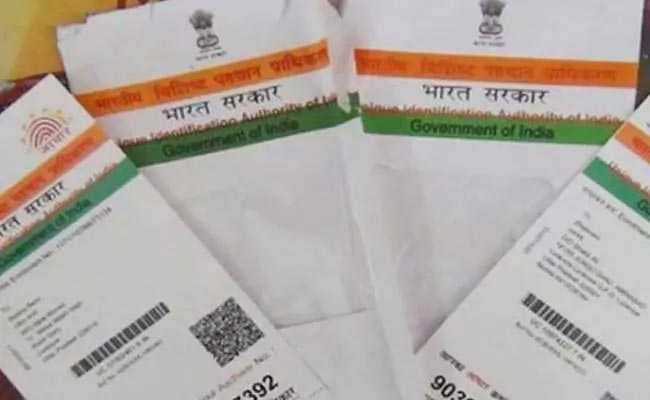 Aadhaar Card Address Change: The Unique Identification Authority of India (UIDAI) allows users to request a change or correction in their Aadhaar-registered address online. A user can register such a request online using a tool hosted on the UIDAI website, uidai.gov.in, or using mobile app mAadhaar. Digital copies of eligible supporting documents are also submitted online. The UIDAI is the manager of the government's Aadhaar biometric ID programme. (Also Read: How To Link Your Aadhaar Number With PAN)
If your mobile number is registered with Aadhaar,the address can be updated online. To update the address online, click here: https://t.co/v7CNR3sxNZ.

— Aadhaar Help Centre (@Aadhaar_Care) July 21, 2020
(Also Read: How To Get A PVC Aadhaar Card Online Using This New Service | How To Order Aadhaar Reprint | Know All About Government's Aadhaar-Based Instant PAN Facility)
How To Update Aadhaar Card-Registered Address Online
Here are various steps one can use to get the Aadhaar-registered address updated online:
Go to the UIDAI website and select the "update your address online" option under the "update Aadhaar" section. Here's the direct link.
Users must be in possession of their Aadhaar card-registered mobile number in order to request an update, correct or change in address using this facility.
Enter the Aadhaar-registered mobile number and click on "get OTP" (one-time passcode) to proceed.
Enter the OTP. It is sent on the Aadhaar registered mobile number.
Those who don't have their current mobile number registered with the Unique Identification Authority are required to visit an Aadhaar centre in order to apply for a change or update.
Select "address update", and fill in the required details at designated places.
After entering the complete address, upload the scanned copies of original supporting documents.
After submitting the request, the UIDAI portal issues a Update Request Number (URN). This number can be used to track the status of the request.
(The user is required to enter the OTP received on the registered mobile number to proceed)
How to Check Status Of Address Update Request
Go to the UIDAI website.
Select the "check online address update status" option (under "update Aadhaar"). Here's the direct link.
Enter the 12-digit Aadhaar number along with either the Update Request Number or the Service Request Number.
Enter the OTP.
The UIDAI website displays information on the current status of the request on the screen.
A similar procedure can be followed to change or update the address using mobile app mAadhaar.