New Delhi:
Red Flags celebrate the communist win in Nepal, with the Left Alliance that had campaigned on a call to counter India's dominance set to form the next government, throwing up what is seen as a Himalayan challenge for India. Khadga Prasad Oli, widely expected to be the
new Prime Minister
in all likelihood of this combine, has made no qualms of his proximity to China.
The Left Alliance bagged
116 seats out of a total 165
under the first-past-the-post system in the parliamentary elections. The ruling centrist Nepali Congress, which was seen to be close to India, ended up with less than two dozen seats.
Foreign ministry spokesperson Raveesh Kumar welcomed the conduct of parliamentary and provincial elections in the neighbourhood. "We look forward to working with the next democratically elected government in Nepal to advance our close and multifaceted partnership," he said.
Back in Kathmandu too, leaders of the Left alliance have also stressed Left party alliance which is set to form the next government would
neither be "anti-India" nor "pro-China"
.
India's considerable influence on the small Himalayan nation and its politics has been on the wane after it took a hard stance on the new constitution in 2015 that was seen to be unfair to the Madhesis, an ethnic group with close ties to people in Uttar Pradesh and Bihar.
An agitation by Madhesi groups against the constitution was perceived in Kathmandu to have India's tacit support. So when the movement of trucks carrying food and fuel into the landlocked nation reduced to a trickle during protests by Madhesi groups, the Oli-Prachanda government stoked ultra nationalism by alleging that the blockade was a case of a big bully arm-twisting Nepal.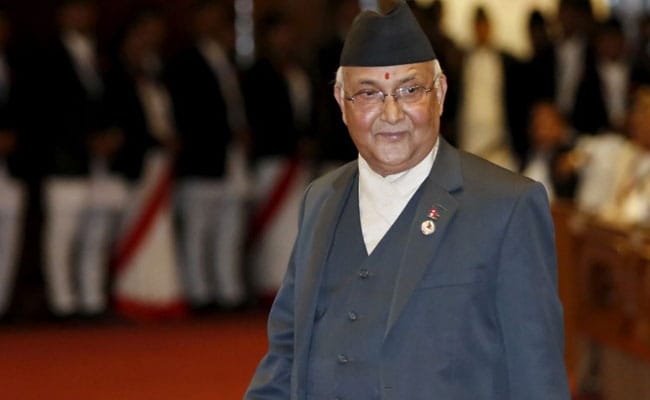 New Delhi denied a blockade was imposed and cited a reduced supply to a security concerns due to the protests. But the Left Alliance's narrative influenced public opinion.
Mr Oli, who was forced to resign last year, had accused India of bringing down his government by forcing Communist Party of Nepal (Maoist Centre) led by Pushpa Kamal Dahal, popularly known as Prachanda, to withdraw support to his government through ''remote control".
After a short-lived government formed along with the Nepali Congress which was seen to have India's support, Prachanda came back to join hands with Communist Party of Nepal (UML) chairman KP Oli under the Left Alliance.
The alliance backed by China has pledged to renegotiate treaties with India during much of its campaign, and deepen ties with Beijing.
Chinese investors have built roads, hospitals and malls. Beijing has already given Nepal access to its ports and has been talking about a joint rail link construction. Now, there is also a possibility of China supplying Nepal with petroleum products, which so far come exclusively from India.
In August, Chinese Vice-Premier Wang Yang visited Nepal, making sure to visit leaders from the Communist Party of Nepal-Unified Marxist Leninist and the Communist Party of Nepal-Maoist Centre.
Get Breaking news, live coverage, and Latest News from India and around the world on NDTV.com. Catch all the Live TV action on NDTV 24x7 and NDTV India. Like us on Facebook or follow us on Twitter and Instagram for latest news and live news updates.