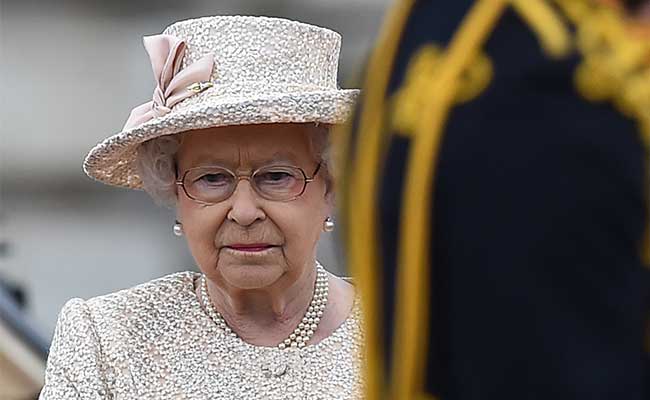 London:
Britain's Queen Elizabeth II led commemorations Saturday marking the 70th anniversary of VJ Day, joining veterans and former prisoners of war for a service in London.
Crowds lined streets in the city centre to watch the events on big screens and cheer on veterans as the country remembered the Victory over Japan, which ended World War II.
The monarch was joined for the service by her 94-year-old husband Prince Philip, who was on naval service in Tokyo Bay when the Japanese surrendered.
Heir to the throne Prince Charles attended an event which began with a flypast of historic aircraft, including a Dakota and a Hurricane.
The commemorations included a service and a wreath-laying ceremony, special readings, and hymns sung by a male voice choir.
Actor Charles Dance - star of "Game of Thrones" - read Rudyard Kipling's poem "The Road to Mandalay", which, when put to music, was a favourite marching tune for British soldiers fighting against the Japanese in Burma, under the command of Field Marshal William Slim.
"When the Second World War ended in Europe... British and Commonwealth military personnel and civilians in the Far East were still at war, still on the frontline and still in prisoner of war camps," said Dance.
After the event, veterans, former prisoners and their descendants joined current personnel in walking to Parliament Square and Westminster Abbey - passing the statue of Slim - led by pipes and drums.
"We are remembering this anniversary today because of the thousands of people who died, suffered appalling injuries and were tortured during this conflict," said Prime Minister David Cameron.
"It is right that we remember, it is right that we thank them and it is right that we recognise that they suffered for our freedoms."
Patricia Knatchbull, whose father Louis Mountbatten was the supreme Allied commander in southeast Asia, said: "This 70th anniversary of the real end of World War II is a good time to show our renewed, sometimes belated, gratitude for what was achieved in southeast Asia as well as in Europe."
Around 97,000 British and Commonwealth troops died fighting against imperial Japan in the Far East.
Former prisoner of war Gordon Smith, 95, told Charles how he watched the atomic bomb fall on Hiroshima.
"This plane was overhead and the next thing we saw something floating down," he said.
"We didn't know what it was. It exploded in mid-air and then there was a great big cloud like a mushroom."
Veteran Joseph Fisher, 93, hailed Saturday's events as "fantastic".
The former soldier said the reception of the crowd during the parade was "unbelievable" and it brought a tear to his eye.
He said: "It's very important because you mustn't forget what happened."