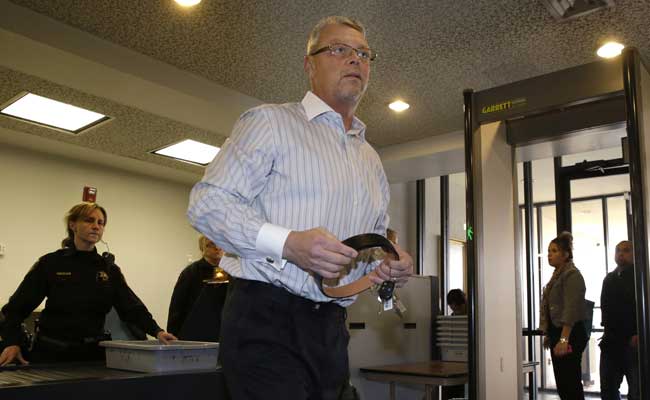 Fort Worth, Texas:
Authorities say officers were called to the residence of "affluenza teen" Ethan Couch's father to investigate claims that he attacked his girlfriend, but she wouldn't cooperate and no charges were filed.
Tarrant County sheriff's deputies responded to a call Friday at Fred Couch's house from a woman who said she was his girlfriend and had been choked. Sheriff Dee Anderson told The Associated Press deputies saw "some redness around her neck."
The woman refused to allow photographs and sped off. Couch wasn't home. He didn't answer calls from AP.
Anderson said there wasn't evidence for a charge.
Couch's son gained notoriety for using an "affluenza" defense in a fatal drunken-driving wreck. He was arrested in Mexico in December, where authorities say he fled as prosecutors investigated whether he violated probation.
(This story has not been edited by NDTV staff and is auto-generated from a syndicated feed.)