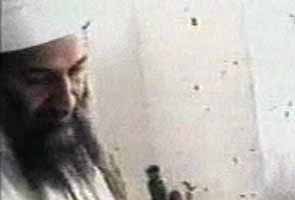 Islamabad:
Osama bin Laden put Islamist 'holy war' on the global agenda and became a household name after he masterminded the deadliest terror attacks in history. Finally, the world's most-wanted terrorist was brought down in the largest and longest manhunt ever.
Notorious as the leader of the dreaded Al Qaeda, Osama bin Laden was believed to be 54 years old when he died. He emerged from relative obscurity on September 11, 2001 when the spectacular attacks on the US left more than 3,000 people dead and hundreds more injured. He was born in 1957, though the exact date is unknown. In 1998, he issued a fatwa or religious edict on behalf of the World Front for Jihad against Jews and Crusaders, stating that killing Americans and their allies was a Muslim duty.
Even before 9/11, bin Laden - thin, bearded and over 6 feet tall - aroused the passions of young Muslim radicals the world over and was already on the FBI's Ten Most Wanted Fugitives list. He had been implicated in a series of deadly, high-profile attacks that had grown in their intensity and success during the 1990s.
Though he was forced into hiding after 9/11, the attack on the US served as an inspiration for a global jihadist movement that would grow far beyond any need for his guiding hand.
Osama bin Laden was the nemesis of former US President George W Bush, who pledged to take him "dead or alive" and whose two terms were dominated by a "war on terror" against his Al Qaeda
network.
"I can be eliminated, but not my mission," bin Laden, who eluded capture for years, was famously quoted as saying in an interview with a Pakistani journalist conducted shortly after the US invasion of Afghanistan.
The 17th of 52 children of multimillionaire builder Mohammed bin Laden, Osama bin Laden was admired and even revered by some fellow Muslims who embraced his vision of unending jihad against the US and Arab governments he deemed as infidels.
The bin Laden family started out as poor and uneducated tribesmen in Yemen. Osama's father Mohammed immigrated to Saudi Arabia as a child and made a fortune in the construction business. Through his connections with the Saudi ruling family, Mohammed was responsible for the building of 80% of Saudi Arabia's roads. Osama was his son by his Syrian 10th wife. The bin Ladens, who could have as many as 600 family members, disowned Osama in 1994. The Saudi government also revoked his passport and stripped him off his citizenship for criticizing government permission to US troops to use Saudi Arabia as a base for the 1991 Gulf War preparations.
Osama is believed to have married 5 women, two of whom he divorced. He could have anywhere between 12 and 24 children. He has 5 sons with his first wife. Of them, the eldest, Abdallah, has never disowned his father; second son Saad is believed to be responsible for bombings in Tunisia, Riyadh and Morocco; and the youngest, Hamza, is a senior Al Qaeda member in Afghanistan.
Hated as a terrorist and mass murderer by some, hailed as the champion of oppressed Muslims by others, bin Laden changed the course of history, forcing the US and its allies rewrite their security doctrines. He was killed in a gunfight at his secret house outside Abbottabad, Pakistan in a military operation by US forces which followed continued efforts by US agencies to find him.