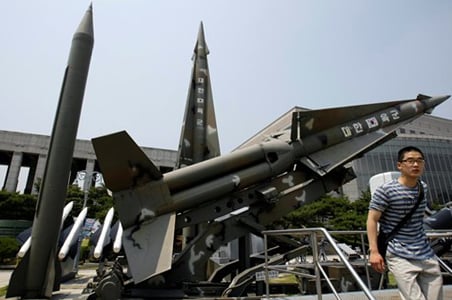 Seoul:
North Korea said it staged a "successful" underground nuclear test on Monday, which was more powerful than its previous test.
The North "successfully conducted one more underground nuclear test on May 25 as part of the measures to bolster up its nuclear deterrent for self-defence in every way as requested by its scientists and technicians," the Korean Central News Agency said.
"The current nuclear test was safely conducted on a new higher level in terms of its explosive power and technology of its control," it said.
The results resolved "scientific and technological problems arising in further increasing the power of nuclear weapons and steadily developing nuclear technology."
The communist state said today's test greatly inspired the army and people.
It would "contribute to defending the sovereignty of the country and the nation and socialism and ensuring peace and security on the Korean peninsula and the region around it with the might of Songun (the North's army-first policy)."
The brief report gave no details of the location. South Korean officials said a tremor was detected around the northeastern town of Kilju, near where the first test was conducted in October 2006.