Montreal, Canada:
Snow, lengthy de-icing procedures and missing crews created havoc at Canada's main airports on Monday, with hundreds of flights cancelled or delayed out of the country's biggest city Toronto.
A deep freeze has settled over large parts of Canada and the United States, bringing extreme cold, piles of snow, and icy conditions.
From the early hours of New Year's Day, Air Canada warned that holiday travel could be hectic, issuing a travel alert for passengers using airports in Toronto, Montreal, Calgary and Ottawa and waiving the usual fee for ticket changes.
As the day wore on, the delays mounted, with take-off delays of four to five hours, according to data collected from airport websites.
In Toronto, snow aggravated the situation, and by 2030 GMT, nearly 500 flights had been cancelled or delayed, according to flight tracker FlightAware.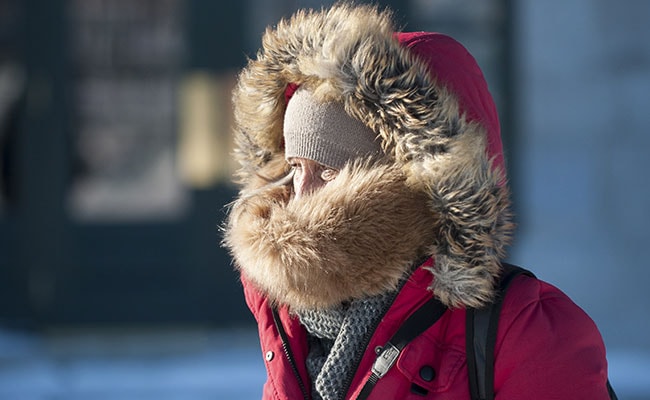 Passengers asked for help -- and vented their ire -- on social media.
"You ppl have cost me two days of my vacation and a day's salary," traveler Carla Whyte said on Twitter.
"UNACCEPTABLE. Ruined my vacation I have been waiting for all year. This is insane. Great way to start my 2018, @AirCanada," chimed in Anne-Marie Robart.
One US citizen said he left Montreal more than two hours late -- only to find himself stuck in Toronto. Air Canada told him the earliest he could leave was Tuesday night.
On top of the poor weather, WestJet said it had to cancel one flight due to a "crew shortage issue."
"We would never wish to inconvenience our guests this way and we truly apologize," the airline said.
(This story has not been edited by NDTV staff and is auto-generated from a syndicated feed.)
For the latest News & Live Updates on Election Results from each assembly constituency in Madhya Pradesh, Rajasthan, Mizoram, Chhattisgarh, Telangana, like us on Facebook or follow us on Twitter for updates.