The upcoming Punjab assembly election, scheduled for February 4, is expected to be an intense three-way battle between the ruling Shiromani Akali Dal-BJP alliance, the Congress and the debutante Aam Aadmi Party. The state will witness several high-octane contests wherein incumbent Chief Minister Parkash Singh Badal will take on his predecessor, Congress' Amarinder Singh, in the former's constituency of Lambi, and AAP MP Bhagwant Mann will challenge Akali Dal chief Sukhbir Singh Badal for the latter's Jalalabad seat. Former BJP MP Navjot Singh Sidhu will also contest as a Congress candidate from Amritsar East. The Congress seeks to regain the state from the SAD-BJP alliance, which has ruled Punjab for nearly a decade, while the AAP - which won all of its four Lok Sabha seats in 2014 from the state - expects to make quite a debut.
Join Dr Prannoy Roy, Dorab Sopariwala, Shekhar Gupta and Amitoj Singh as they identify and analyse the issues and mood of the voters from the Golden Temple in Punjab.
Here are the highlights from the show:Prannoy Roy:
Welcome to Battleground Punjab. You might be wondering why I am wearing a turban. It's because I am
sardar
at heart.
The AAP got 24 per cent votes in 2014.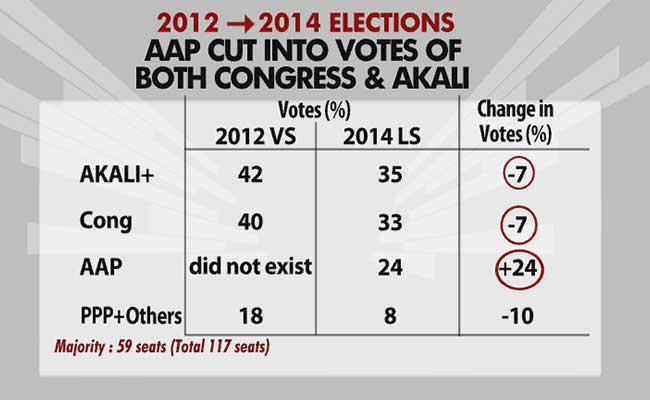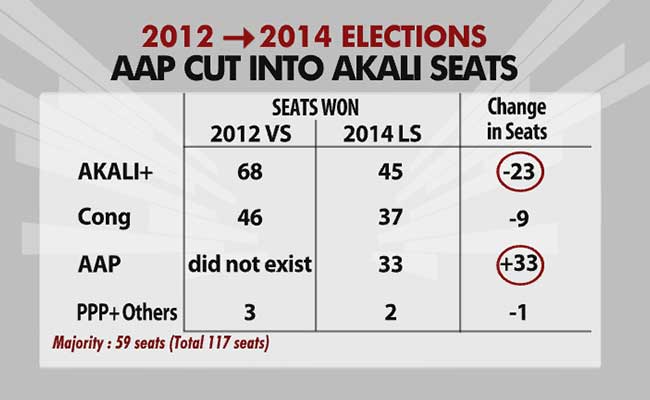 Prannoy Roy:
There are four regions : East Malwa, West Malwa, Dwab and Majha. Hindus are in the northeast and Sikhs in the rest of the state. But it is not a communal state. It is a harmonious state.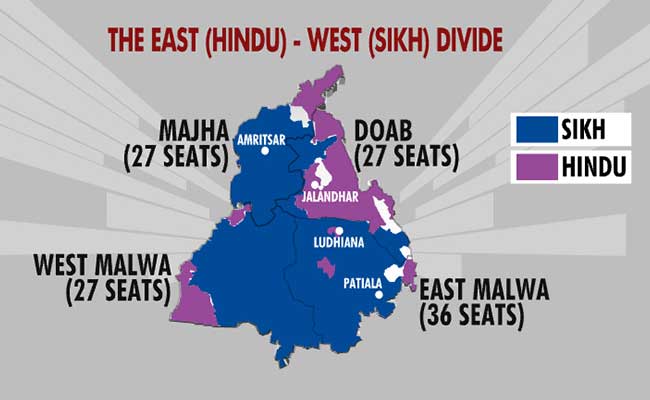 Shekhar Gupta:
It is a very urbanised state.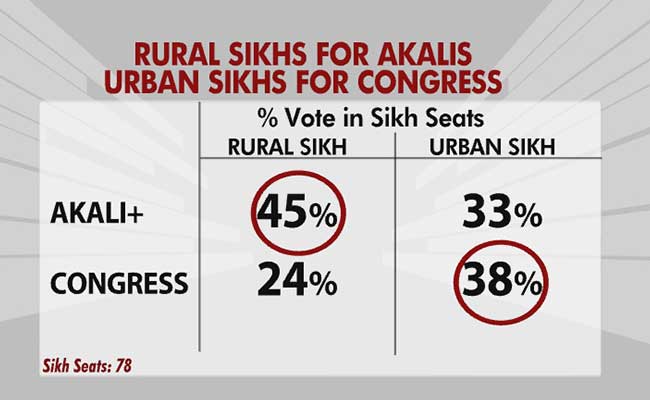 Prannoy Roy:
The Sikh vote leans for Akalis. For Hindus, it is exactly the other way round.
Amitoj Singh:
I think the AAP floundered a bit. They realised they will need Sikh leadership if they want to fight elections in Punjab.
Prannoy Roy:
Rural Sikhs vote quite a bit more for the Akalis than the urban Sikh.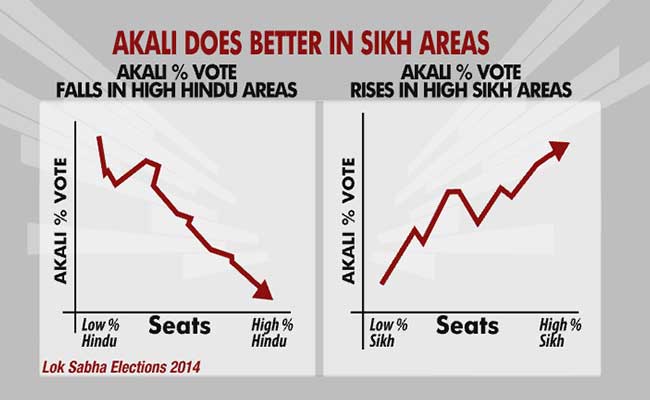 Shekhar Gupta:
East Malwa (where AAP has gained) has always been a rebellious region.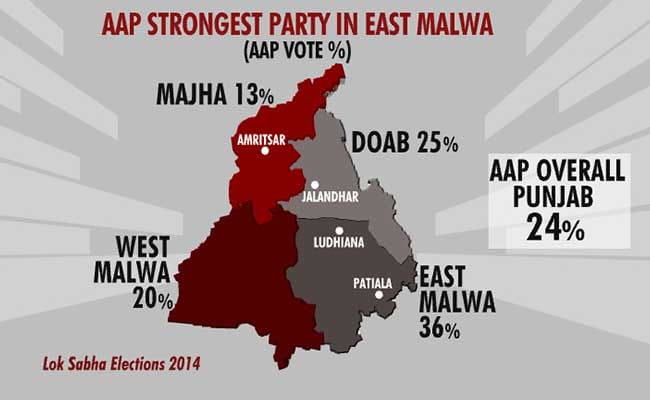 Dorab Sopariwala:
The incumbent has got the support of the Dera Sacha Sauda.
Prannoy Roy:
There is a huge urban rural divide.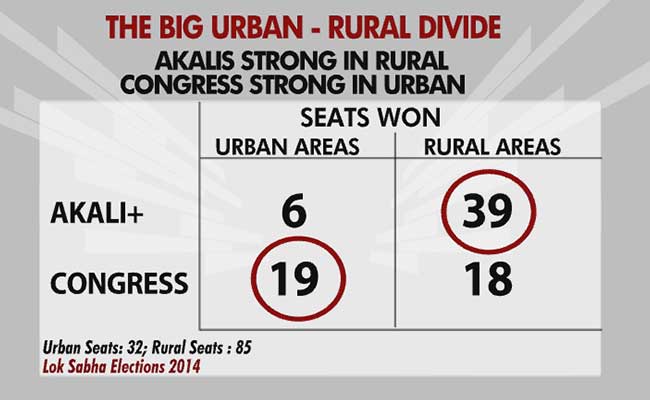 Amitoj Singh:
You can see the age difference in the AAP and Akali rallies. AAP voters are young.
Shekhar Gupta:
The most anti-Congress party in the country is the Akali Dal.
Prannoy Roy:
The Congress vote goes up as Hindu population goes up. Where does the AAP get its vote from? 45 per cent from Akalis, 35 per cent from Congress and 20 per cent from others.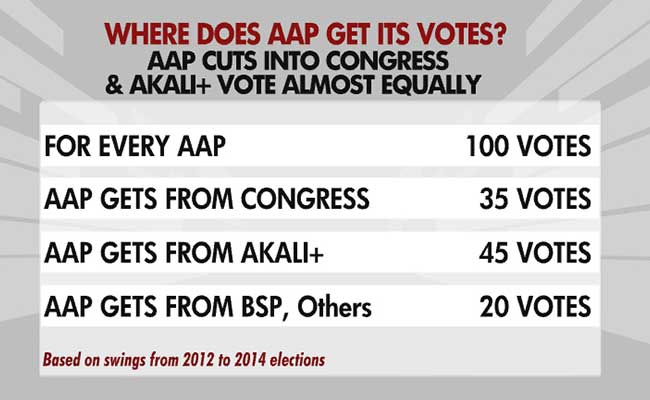 Dorab Sopariwala:
Poverty in Punjab is very different. It's mostly about the lack of jobs.
Shekhar Gupta:
It's very credible how quickly AAP has been able to set up a party organisation and a cadre in Punjab.
Amitoj Singh:
Drugs doesn't really come up in Akali campaigning. They just say some people are trying to give Punjab a bad name.
Shekhar Gupta:
Congress hopes that Akalis can hold on to their base because those votes will go to AAP.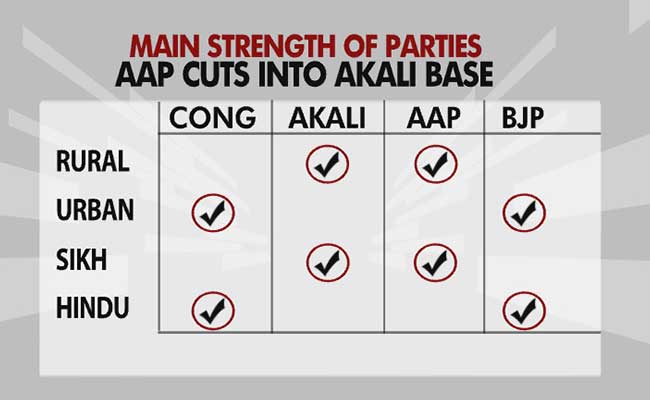 Prannoy Roy:
Who will win Punjab? Congress 45 per cent, AAP 35 per cent, Akali+ 20 per cent.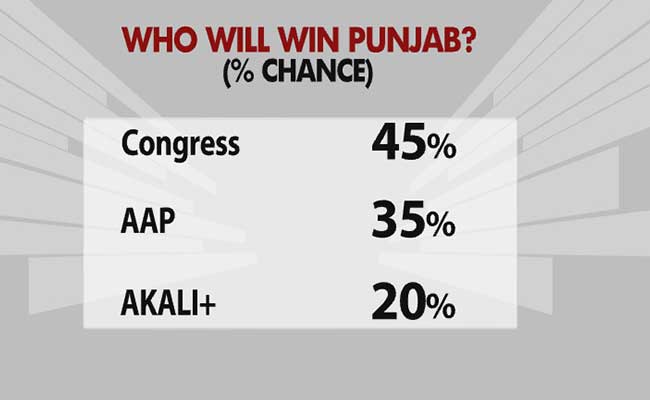 Dorab Sopariwala:
There seems to be an anger in Punjab against the government that we haven't seen before.
Prannoy Roy:
There is a 32 per cent Dalit vote here. Dalit Sikhs vote much more for Akalis. Hindu Dalits vote a little more for the Congress. It's great to see the election here is not about hatred. Religion plays a very small role in politics here.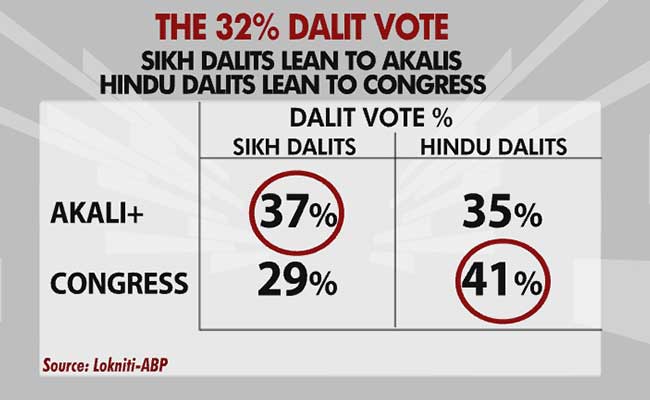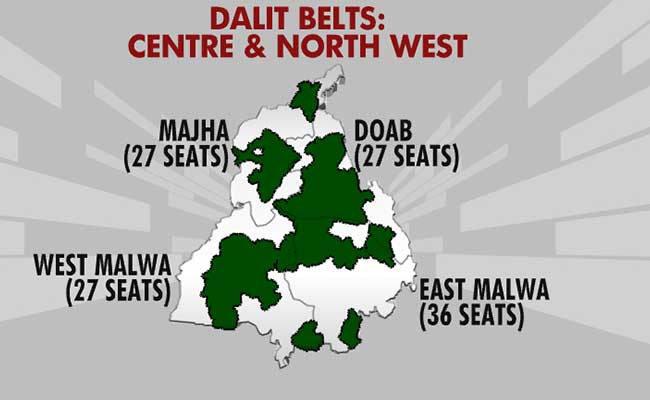 Amitoj Singh:
The seat in Majitha is one to watch out for. AAP's candidate there may be their CM candidate. Sources say there is not a single constituency that AAP wants more than Majitha.
Prannoy Roy:
It is a fascinating election.