Cyrus Dhabhar | Monday August 27, 2018
Pininfarina, one of the greatest (if not THE greatest) coachbuilder is usually known for its phenomenal Ferraris, Maseratis and Alfa Romeos. But strangely however, some of the earliest cars made by the coach builder and founder Batista 'Pinin' Farina actually have a connection with India! And one of these cars just won a Best In Class at the 2018 P...
World News | Ellen Nakashima, Aaron Gregg, The Washington Post | Monday April 30, 2018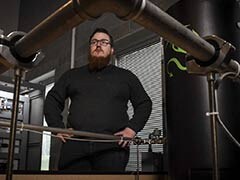 The cyber threat hunters had honed their chops at the National Security Agency - the world's premier electronic spy agency. And last fall, they were analyzing malware samples from around the world when they stumbled across something highly troubling: the first known piece of computer software designed to kill humans.