India News | Written by Anant R Zanane | Tuesday July 11, 2017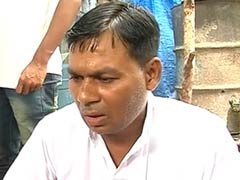 The terrorists who fired on a bus carrying Amarnath pilgrims in Jammu and Kashmir on Monday evening had attacked seniors, all people above 50 years old, said an angry Bharat Patel in Gujarat's Valsad today. His mother, Laxmi Bai, was one of the seven people killed in the terror attack. Her body will reach home later today.
India News | Edited by Sabyasachi Dasgupta | Sunday October 7, 2012

Union Rural Development Minister Jairam Ramesh's remark that the country needs more toilets than temples has stirred a political row. While the BJP hit out at Mr Ramesh for hurting the 'fine fabric of faith and religion' in the country, his own party, the Congress, disapproved of it.