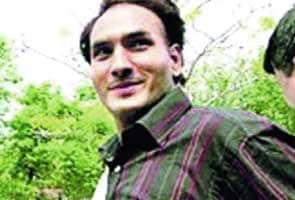 Thiruvananthapuram:
It is not clear if Delhi's notorious 'Bunty Chor', involved in over 500 burglaries across the country, has landed in Karnataka Police net within days of looting the house of a businessman in Thiruvananthapuram, a Kerala minister said today.
Speaking to IANS, Kerala Home Minister Thiruvanchoor Radhakrishnan said that initially Karnataka Police said they had arrested Devinder Singh alias 'Bunty Chor', but later they refused to confirm the development.
"They are not confirming the arrest but the vehicle that 'Bunty' took away from here has been seized by Karnataka Police. Our officials are also there in Bangalore," said Mr Radhakrishnan.
Reports in Kerala media on Wednesday evening said that 'Bunty' was arrested in Bangalore while fleeing after allegedly breaking into the high-security house of NRI businessman Venugopalan Nair on January 21.
'Bunty' allegedly deactivated electronic surveillance devices and drove off with a sports utility vehicle (SUV) worth Rs.28 lakh, a laptop and two mobile phones from Mr Nair's house.
'Bunty' was spotted speeding on the SUV on the Tamil Nadu-Karnataka border on Wednesday afternoon by three motorists from Kerala.
Since the motorists had seen news reports on the burglary at Mr Nair's house and his missing SUV, they got suspicious and alerted Kerala Police.
"We had a doubt when we first saw the particular SUV which was big news on Kerala television channels, and we immediately alerted a Kerala police official in Kozhikode whom we knew," one of the informers told a TV channel.
Media reports said that Kerala Police informed their Karnataka counterparts who intercepted an SUV, allegedly driven by 'Bunty', while its occupants were seeking directions for Bangalore.
According to the reports, 'Bunty' was allegedly nabbed by Karnataka Police after he initially managed to escape after attacking three policemen.
Karnataka Joint Commissioner of Police Pranab Mohanty today confirmed to the media that 'Bunty' had not been arrested.
The only thing that Karnataka Police confirmed was that the SUV that was stolen from was found abandoned and taken to a police station in Karnataka.
A Bollywood movie, "Oye Lucky, Lucky Oye" starring Abhay Deol, was made in 2008 on the life of 'Bunty'.
After serving a prison sentence, 'Bunty' was a contestant in "Bigg Boss Season 4" aired on TV channel Colors in 2010.
Get Breaking news, live coverage, and Latest News from India and around the world on NDTV.com. Catch all the Live TV action on NDTV 24x7 and NDTV India. Like us on Facebook or follow us on Twitter and Instagram for latest news and live news updates.