Highlights
Women trek for water every day in Nalgonda
They return carrying pots weighing 20 kilos
Telangana hit by drought for three consecutive years
Nalgonda:
Aruna is four months pregnant. Last year, the 22-year-old had a miscarriage. And has been advised not to lift weights. But every morning, at the break of dawn, as the hot sun gets ready to beat down with its scorching weight on the dry, barren fields of Nalgonda, she walks for nearly 15 minutes to get to a well. She waits in line patiently in a row of women, some much older than she is. Then, with two full pots, weighing nearly 20 kg, she goes back to her home, balancing the water on her head.
She knows this is a huge health risk. The doctor has warned that she must not carry anything heavy. "My mother-in-law has had an operation. She can't walk. So there is no choice," she says. The story of a land fighting drought is told in one line - the women who walk single-file, their pots all gleaming in the blinding white light.
"The men never help in carrying water," Aruna says. "Then fights begin at home because the work there, like cooking, looking after the children gets neglected because so much time is spent in collecting water."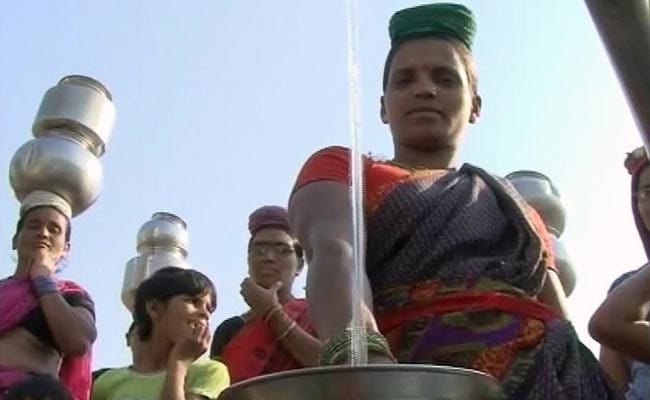 Aruna's mother-in-law, Maroni, like most women here who are done with having children, has had a hysterectomy at the health centre near their village. Women talk of hormonal complications that cause brittle bones. Physical labour is tough. But sons and husbands don't care.
"You ask them to fetch even a small pot of water. They won't," said Maroni.
The cattle, critical for survival specially in drought years, are also waiting, thirsty and hungry. With her four-year-old daughter, Vaishali, in tow, Aruna sets off once again to take the farm animals to a waterhole two kilometres away.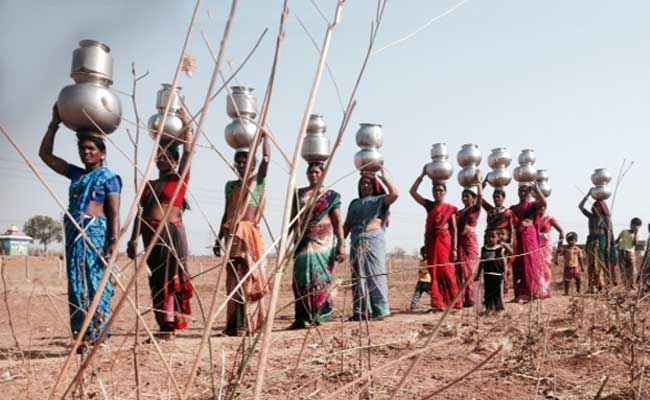 Telangana has been hit by drought now for three years in a row. Over 2,100 farmers have committed suicide since the state was carved out of Andhra Pradesh in June 2014. Debts pile up, families go hungry, and the land seems relentlessly impassive and unmoved by the misery it witnesses and delivers over and over.