Chennai:
Highlights
VK Sasikala left her husband decades ago to live with J Jayalalithaa
Reports suggest organ donor was brain-dead when he was airlifted
Her husband M Natarajan has been in hospital since last month
VK Sasikala's husband M Natarajan had a life-saving double organ transplant today at a Chennai hospital that has denied allegations that a teen accident victim was flown to the city in a brain-dead state to facilitate the surgery.
Mr Natarajan, 74, received a kidney and a liver at the Gleneagles Global Health City hospital, where he was admitted last month. Ms Sasikala,
evicted recently as AIADMK chief
, left her husband decades ago to live with former Tamil Nadu Chief Minister J Jayalalithaa.
The organ donor for Mr Natarajan was 19-year-old Karthik, who had suffered severe head injuries and fractures in an accident on Saturday. Some reports suggest he was brain-dead when he was airlifted from Thanjavur to Chennai.
Denying this in a statement, the hospital said he was declared brain dead after his family brought him to Chennai.
"Mr Karthik... was admitted at the local hospital on September 30 with severe head injuries and associated injuries like long bone fractures. The doctors at the hospital apprised the family of his poor outcome. Against the medical advice, the family decided to move him to a private hospital for second opinion and specialised care," the statement said.
But the hospital doesn't specify how the family moved the critically injured teen and whether he was air-lifted.
Stressing that the young man was brought to Chennai "against medical advice", the hospital says he was declared brain-dead yesterday at Gleneagles.
Dr K Ilankumaran, who heads the Gleneagles hospital's transplant department, said: "Natarajan was on the top of the waitlist. We have followed all transplant guidelines and there are no irregularities."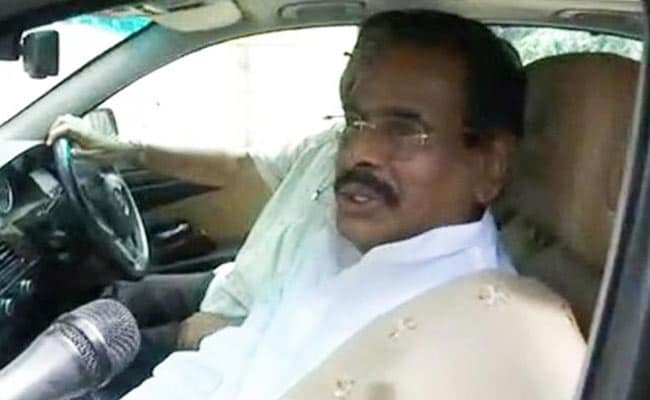 The hospital got permission for the surgery from the state's Transplant Authority, which is headed by P Balaji, a doctor who was in the news exactly a year ago when he authenticated Ms Jayalalithaa's thumb impression on the nomination papers of a by-poll candidate. That was held up by members of the ruling AIADMK as evidence that Ms Jayalalithaa was fine even though she hadn't signed on the papers.
Dr Balaji had said in a note: "The signatory (Jayalalithaa) has undergone trachestomy recently and has an inflamed right hand she is temporarily unable to affix her signature. Hence she has affixed her left thumb impression on her own in my presence."
The doctor was later given charge of the organ transplant department and recently honoured by the state government along with 11 other doctors.
Whether Ms Jayalalithaa was conscious at the time is part of an investigation ordered by the state recently amid multiple questions about the former Chief Minister's treatment and death.
Many ministers have said that they were
forced to lie
about meeting Ms Jayalalithaa though they never saw her at the Apollo hospital, where she was treated for three months till she died on December 5. Some, like Ms Sasikala's nephew TTV Dhinakaran, claim that she was conscious and there's proof in mobile phone videos.