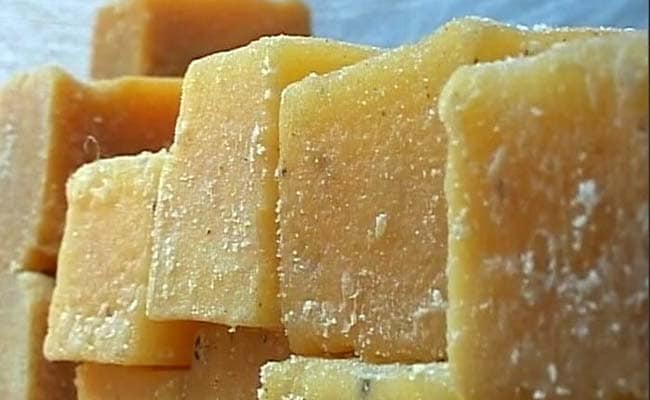 Mysore:
The year was 1935. Or thereabout. So the legend goes.
It was another day at the Mysore Palace and the reigning King, Krishna Raja Wodeyar, was ready to have his lunch. His chief chef Madappa completed the preparation of all the courses for the royal meal. But on the thali that would be presented to the king, one spot was vacant - for a sweet dish. With space left for one more sweet dish, Madappa began experimenting. He added gram flour (besan), ghee and sugar to make a syrup.
By the time the King finished his lunch, the dish had cooled down to become a cake. The chef then served it hesitantly to the King. A delighted Krishnaraja Wodeyar demanded a second helping and asked what it was. Madappa, nervously named it 'Mysore Paka'. Paka in Kannada means a sweet concoction.
It was soon officially designated the royal sweet and is even today considered the 'king' of sweets in the South. Women in Mysore say that during the 10 days of Dasara festivities, they are meant to prepare at least 51 traditional items. And a platter of food and sweets without a bit of Mysore Pak in it, they say is incomplete.
For those who are calorie-conscious, best to turn away. Others, dig in. Burping optional.