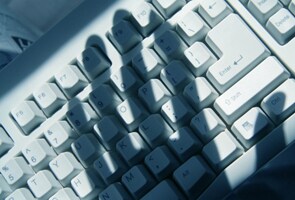 Hyderabad:
Cyber-crime cases, especially the Nigerian frauds, phishing and transmission of obscene content in electronic form has seen a rise in the state and also witnessed a two-fold increase in the arrest of cyber offenders in 2011.
From 197 cyber-crime cases reported in 2010, the number went up to 350 in 2011 and the cases were registered at three Cyber Crime police stations, including the Cyber Crime wing of Criminal Investigation Department (CID) here and different Cyber Crime units functioning across the state, a senior police officer said.
"Close to 100 offenders were arrested during 2011 as compared to about 60 in the previous year in connection with various cyber offences," Superintendent of Police (CID-Cyber Crime) U Rama Mohan told Press Trust of India (PTI).
Over 90 cases pertaining to the posting of objectionable content targetting women and girls on social networking sites and sending vulgar emails were registered in 2011, besides some other important cyber-crime incidents.
Cyber sleuths are in touch with the Interpol, MHA and other agencies like Computer Emergency Response Team and National Technological Research Organisation to improve monitoring and coordinating detection of cyber-crimes.
"We have sought help from the Interpol that will enable us getting information on overseas servers (used in cyber-crimes) and help in extradition of such offenders," he said.
"Recently, Interpol's help was sought for a case, in which a person from England was "harassing" a girl in Andhra Pradesh", he added.