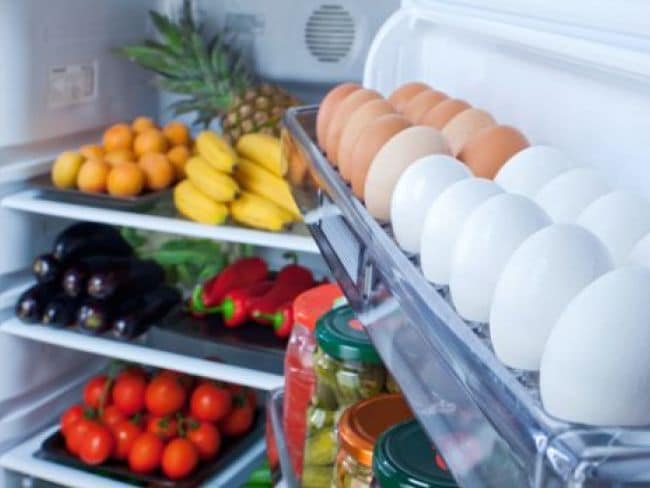 The summer months are officially here! In a matter of days, stepping out of the house will mean covering every possible inch of our skin while we are lathered in sunscreen. While we use many tactics like these outside the house, there are similar ways we protect ourselves inside our homes. We see a change in our diet, we crave chilled and soothing dishes more and our dependence on the refrigerators increases substantially. Whether it's for a cold drink or just because we like the feel of the cold air hitting our face, our trips to the fridge become much more frequent in the summers. Since the fridge is one of the most essential appliances in any home during the summers, we need to make sure the quality of our refrigerator is at its best. If you are wondering what the best time to invest in a brand-new refrigerator is, we suggest it is right now! If you need some help, here are 5 premium quality double door refrigerators that you can take a look at.
5 Premium Refrigerators To Beat The Heat
1. Whirlpool Double Door Refrigerator:
The whirlpool double door refrigerator is equipped with an advanced IntelliSense Inverter technology which efficiently adapts the cooling according to internal load. It not only reduces energy consumption but also ensures matchless performances even during power cuts. Now you can get up to 15 days of garden-fresh vegetables and fruits with the help of its advanced technologies. It also has a scientifically designed air tower that let out fresh air into different sections of the refrigerator providing uniform cooling for long-lasting freshness.
2. Samsung Double Door Refrigerator:
The Samsung double door refrigerator lets you enjoy greater energy efficiency, less noise, and long-lasting performance. The Digital Inverter Compressor automatically adjusts its speed in response to cooling demand. For instance, when electricity outages happen, a Cool Pack in the freezer keeps food frozen and safe for 12 hours so it doesn't go to waste. And, if the voltage increases too much it automatically cuts the power to prevent electrical damage. The ice blue digital display also provides clear information and is easy to control.
3. Godrej Double Door Refrigerator:
If extra storage space is something you've always craved, this Godrej double refrigerator is made just for you! The vegetable tray has enough space for all kinds of veggies, the bottle storage space ensures you can store jumbo-sized juices & aerated drinks. It is also equipped with the widest shelf for maximum storage space and the large freezer has the space to hold up to five 1 liters of water bottles comfortably. Made with toughened glass, each shelf has the strength to hold weight up to 150 kg as well.
4. LG Double Door Refrigerator:
The LG double door refrigerator comes with the revolutionary technology of being convertible. When needed, you can convert the freezer to a fridge, thus increasing the storage capacity of your refrigerator with just one touch. The multiple cooling air vents distribute and circulate cool air to every corner of the refrigerator, ensuring proper cooling. The refrigerator also comes with a trim-less tempered glass shelve that is meant to carry heavy load without any spillage. The special lattice-type fruit/vegetable box cover prevents excess moisture from forming while retaining just the right amount of moisture to increase freshness.
5. Haier Double Door Refrigerator:
The Haier double door refrigerator comes with a never before 8-in-1 convertible mode. This mode allows you to organize and store your food items conveniently without worrying about the refrigeration needs and your usage patterns. Also, it is equipped with a new generation of inverter compressors for refrigerators. This technology ensures that the compressor & fan can run at different speeds according to the load required by the fridge, making it cost & energy efficient. The refrigerator has thick rigid foam insulation compared to other conventional refrigerators that help retain low temperatures efficiently for better cooling.
There you go, get one of these double-door refrigerators for the best summer chilling experience.