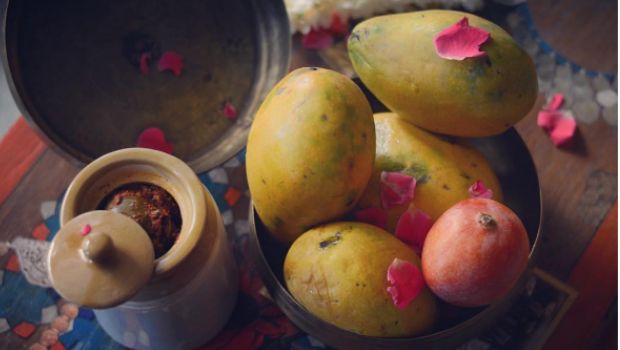 Almost all of us remember those white and brown ceramic jars in our ancestral homes that seemed to hold a lifetime's worth of pickles and goodies. With the onset of modern times reasonable and more popular plastic options had started replacing these jars. But not anymore, with sustainability and homegrown on our minds, the beloved ceramic jars are making a comeback even in urban Indian homes and we love how they look in our kitchen counters and tabletops. No matter you were an admirer back then, or are recently falling in love with these, we have a list of ceramic jars and accessories that will give your kitchen the old-time charm like no other, look at the options below.
5 Ceramic Kitchen Accessories You Can Buy Today
1. SK Green Ceramic Jars :
The product is made with ceramic and has a glossy finish to it, looks exactly like the ones that your grandma used. You can use this to store pickles, snacks, and other ingredients too.
2. swadeshi enterprises Jars:
The set of 7 comes with 4 classic white and brown combination and 3 colourfully hand painted ones. You can store, pickles, jams or chutneys in these.
3. ExclusiveLane Pickle Jars :
Handmade in India, you can use the product to store aachars and refreshments like saunf. The product comes with 4 small sized jars and a holder that completes the look of the product beautifully.
4. LOTUM Pickle Jars :
Ceramic Jars that are much vibrant and durable then all the bland plastic containers you have at home. With the fitted lids you can easily store things like pickle, jams, sugar, spices etc. The jars are convenient to handle and add an elegant touch to your kitchen collection.
5. ExclusiveLane Wooden Lid Jars :
These adorable wooden lid jars with their vibrant Mughal floral designs is sure to elevate the look of your kitchen and dining table. If you remove the lids, the jars are microwave and dishwasher safe.