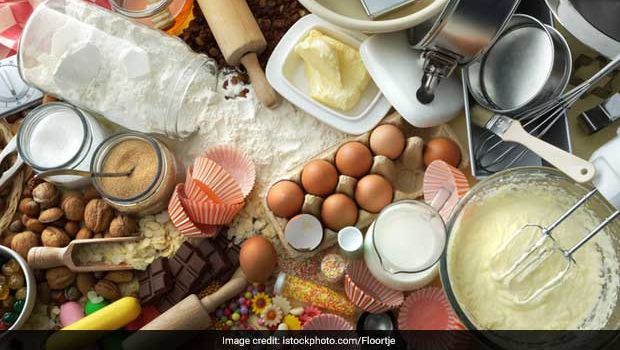 Thanks to the pandemic, people have become more self-reliant and skillful. Earlier, if we wanted a cake, we would just simply order it. But during the pandemic, almost everybody was baking cakes and brownies at home, either for fun or to satisfy our cravings. It made us realize the value of having the necessary baking equipment at home so that we could easily whip sweet treats whenever we desire! But investing in baking essentials can be costly, especially when you are running on a budget. Don't worry, we have your back! We have found baking equipment just under INR 500 so that you can bake a cake at home without burning a hole in your pocket.
5 Baking Essentials Just Under INR 500:
1. Amazon Basics Nonstick Carbon Steel Baking Bread Pan
With this set, you shall get not one, but two rectangular-shaped bread pans. These pans can be used to bake tealeaf, bread, meatloaf, bread and more. Made from heavy-weight carbon steel, the pan provides durability, even heating and uniform browning.
2. Dream Xplore 8pc Measuring Cups and Spoons Set
This all-in-one utensil offers you measuring spoons and measuring cups for the required cooking measurements. It offers 4 different sizes of cups allowing to measure all the tricky fractions of ingredients. The measuring set is made using high quality, food-safe and durable plastic, making it lightweight and easy to use.
3. Bulfyss Popular Combo Non-Stick Outperform Bread Loaf, Cupcake Mould Baking Tray
Another useful set of baking essentials comes with a loaf pan and a baking tray. Both the pans are made with premium quality carbon steel and offer evening heating. The non-stick coating ensures that food is released without any hassle.
4. Amazon Basics Silicone Spatula Set
This set spatula includes a one-sided mini spatula, a medium spatula and a large spatula. It is ideal for reaching into narrow jars, scraping cake batter from the side of a bowl, mixing ingredients, and more. The silicone spatulas are heat resistant.
5. Amazon Brand - Solimo 100% Cotton Padded Oven
With this oven, you can safely remove hot dishes from the oven and pots from the stove. The quilted outer layer made from 100 per cent cotton provides a good grip. This oven glove is machine-washable and comfortable to use.
With these baking essentials, you can easily bake cakes and muffins at home!