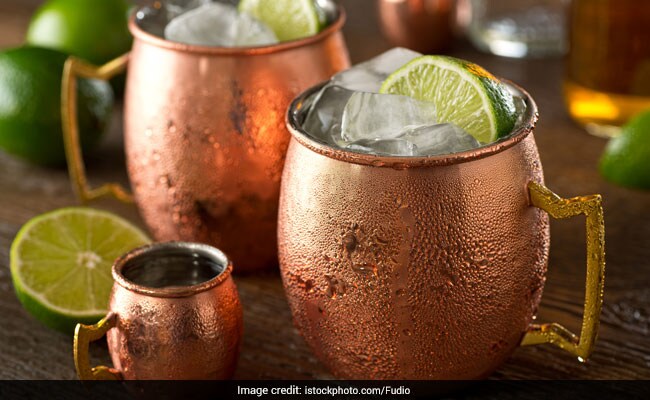 A healthy kitchen equals a happy kitchen and the world is slowly moving towards a healthier lifestyle, one day at a time. We have seen a number of traditional kitchen hacks and utensils make a comeback in recent years. One of those traditional practices that ancient Indian kitchens followed was using copper utensils. Copper is said to have properties that help you detoxify the body, increase hemoglobin, metabolic rate, and help in gut problems. Remember how our grandparents would always pressurize us to drink water from copper utensils? Well, you know the reason now.
So, if you have also recently wanted to include more copper utensils in your kitchen, let us help you do so. Here is a list of different copper utensils that you can include in your kitchen for a healthier lifestyle:
1. JaipurCrafts Pure Copper Jug & 2 Glasses :
For most of us, the first thing we do in the morning is to drink a glass of water. And what better utensil to store that water than a copper jug? This enticing blue set comes with a jug and 2 glasses and will look beautiful in your kitchen.
2. Crockery wala Copper Dinner set-18 Pieces :
Well if you have decided to try copper utensils then why not go all the way in and get this dinner set that consists of 4 dinner plates, serving bowls, glass and spoons each. It also has a jug and a serving dish. Ensure every meal is healthy, for the entire family.
3. K K Traders Handmade Set of 3 Copper Thali :
If you are not ready to get a full dinner set, we've got you covered too. Try this set of 3 dinner thaalis and gradually move into the array of copper utensils. These large thaalis are perfect for any meal and are easy to clean. Just scrub some lemon pieces and you are done.
4. W-Tech Glass Tumbler Set :
This antique looking glass tumbler set is going to set just the right mood for your kitchen. The Mughal charm and the intricate design are hard to miss. Make sure every family member drinks copper-infused water with this set of 6.
5. Indian Art Villa Steel and Copper Serve ware :
This stylish set can be used in more than just your kitchen, the design, and variety of the set will make it the star of all your feasts. The bowls are made of silver and coated in copper, so you can serve and store your food for a longer period.
There you have it, 5 different ways that you can use copper utensils in your kitchen. Which one are you getting for yourself; let us know in the comments below.