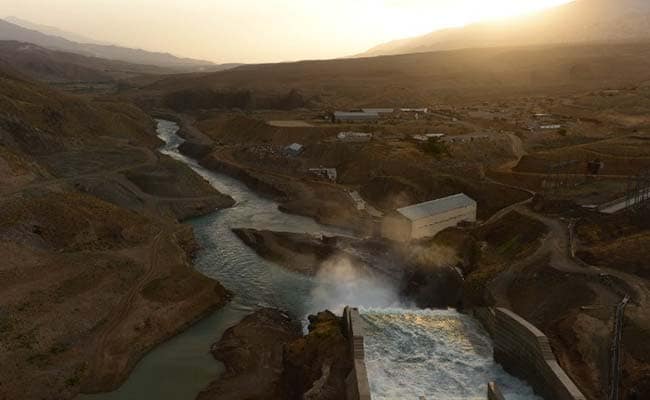 Pune:
The Salma Dam, also known as the Afghan-India Friendship Dam, which was recently inaugurated in Herat province of Afghanistan by Prime Minister Narendra Modi and their President Ashraf Ghani, has a Pune connection.
Pune-based Central Water and Power Research Station (CWPRS) has claimed that the central institute, which caters to research and development needs for design of water resource structures such as bridges dams, ports, and hydropower generation in the country has played a pivotal role while providing structural and design related recommendations to ensure safety and security of the dam during its construction.
"During construction of the dam, CWPRS researchers had recommended several structural and design related changes for irs safety and security, which were incorporated," said Varsha Bhosekar, one of the scientists at CWPRS, who was working on 'Hydraulic model for Salma Dam Spillway' project.
Situated on the upper reaches of Hari Rud River in Herat province, Salma Dam is a landmark infrastructure fully aided by Indian government for irrigation, power generation and other benefits to the people of Afghanistan.
Ms Bhosekar said that Central Water Commission designed the dam and during its construction, recommendations from CWPRS researchers pertaining to its safety and stability, were incorporated.
"In order to provide the suggestions for dam's safety, we even prepared a model of Salma Dam here on CWPRS campus and our researchers studied the model from all angles before giving our recommendations," she said.
While talking about what changes they recommended, she said that adequacy of spillway capacity to pass design discharge was ensured and construction of training walls was suggested on the upstream.
Similarly, approach flow conditions were improved by provision of guide walls and improvement of flow conditions downstream of spillway by incorporation of deflector on the right side of ski jump bucket was recommended, she said.
CWPRS is completing 100 years on June 14 and in order to celebrate the centenary year, the central institute has unveiled series of activities which include an Open Day where common people will be exposed to various models of water resource structures such as bridges dams, ports, and hydropower generation in the country.