Hyderabad:
On March 13, 2014, Rohith Vemula posted on Facebook the picture of a sewing machine, calling it the "main bread-earner of our home" before he started receiving a Junior Research Fellowship of Rs 25,000.
"This is my mom's favorite occupation... she used to say 'machine' can make women powerful... she is a teacher now, she teaches sewing and embroidery to the women around...," wrote the 26-year-old research student.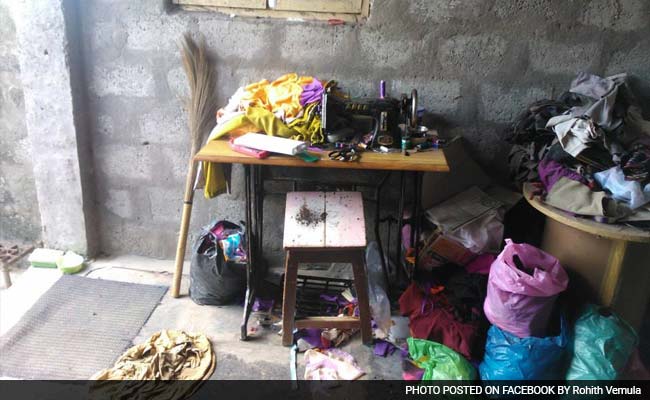 This and many more photos are a montage of Rohith's life in Guntur, where he grew up. The sewing machine surrounded by bright plastic bags full of cloth. Unpainted walls. The clutter of utensils, pails and stacks of clothes. Bright yellow plastic chairs in front of a TV and a crimson refrigerator. A uniform on a clothesline, captioned: "Dad's uniform, security guard in a hospital..."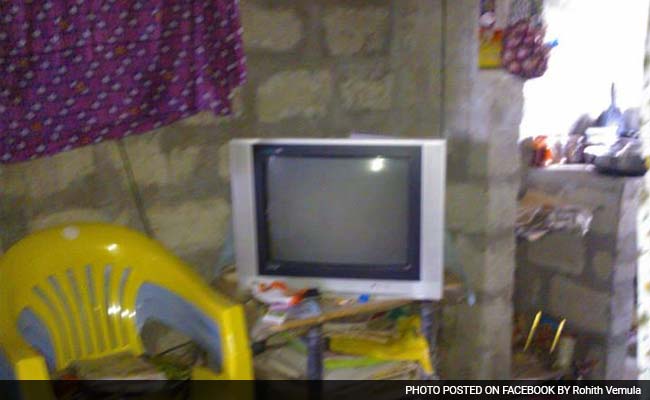 The fridge, he said, held some water bottles for the neighbours.
The photos were a departure from his usual posts focused on Dalit activism. In a more recent post, one of his last, Rohith wrote: "Objects in the mirror are (never) closer than they appear."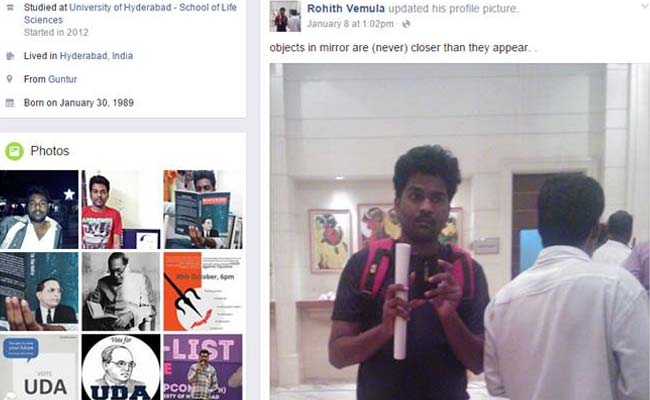 Rohith was "heartbroken", say friends, after being thrown out of the university hostel for allegedly beating an activist of the BJP's student wing Akhil Bharatiya Vidyarthi Parishad. For 13 days, he had been living in a tent outside the campus gates, barred from the hostel, the cafeteria and many common areas except for his classes and the library. It was social boycott, say students.
"My grandson was a soft, clever, a boy like that was suspended and left in this tent. Why didn't they tell us that he had been suspended?" said Rohith's grandmother, who is with the family at the Hyderabad university campus.
Rohith would have turned 27 on January 30. He had not received his fellowship money for seven months. It had become difficult to survive, much less offer his friends a party.
On Sunday, when his comrades were discussing a plan to escalate their protest, Rohith quietly walked into the hostel. Hours later, he was found hanging.
In a suicide note, Rohith spoke about "a growing gap between my soul and my body" and said: "My birth is my fatal accident. I can never recover from my childhood loneliness. The unappreciated child from my past."
He didn't refer to his protest, but said that his fellowship funds not paid for months - Rs 1.75 lakh - should be handed over to his parents. Of that, he added, 40,000 should be paid to his friend Ramji.