The Aam Aadmi Party's swift descent into irrelevance continues, as the Bharatiya Janata Party swept back to power in Delhi's municipal election. Just recently, AAP lost Delhi's Rajouri Garden by-election in humiliating fashion, losing its deposit for a seat it had held. In the Municipal Corporation of Delhi (MCD) elections, it looks like AAP will win perhaps a fifth of the wards that the BJP will. It's frankly hard to see how the AAP recovers momentum from here.
But perhaps the far more interesting point about the MCD elections is what it reveals about BJP strategy. First, remember that the BJP has been in power at the local level in Delhi for 10 years. It has not covered itself with glory in these two terms. You'd think a party that makes such a big deal of "good governance" would be forced to explain what went wrong in its municipal administration and how it plans to do better.
But that wasn't really what the BJP's election campaign was about. Instead, it seemed to essentially have two prongs: 1) Arvind Kejriwal is irritating; and 2) nationalism. It's not really common for a party to talk about Kashmir, "anti-nationals" and surgical strikes during a municipal campaign, is it? But it seems to have paid off for the BJP. And that is an indication of the direction of its politics even beyond Delhi.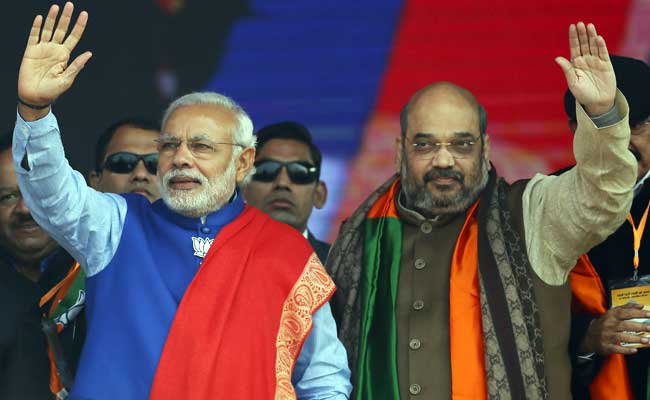 It has long been argued that the BJP won 2014 on a "good governance" mandate, and that its governance achievements are what it will take to the electorate in 2019. But the MCD polls reveal how short-sighted that expectation is. In fact, the BJP's supposed dedication to governance looks quite fraudulent, abandoned at the first sign of trouble. If a municipal election can be won on the basis of "nationalism" - and all discussion of the BJP's abysmal governance record in power avoided - then why not a national election?
It is well worth wondering if the party's positioning in the MCD elections is, in fact, a dry run for the elections to come. Before it faces a general election in 2019, it will have to deal with a succession of state assembly elections, some of them in states where it has been in power for long enough for strong anti-incumbency to develop. What will its campaign in Gujarat, in Chhattisgarh, in Rajasthan and in Madhya Pradesh look like? I think it's safe to say that they won't be structured around "governance". They'll be about cows, Kashmir, Naxal sympathisers, and so on.
Unlike the Congress when it was in power, the BJP understands the power of narrative - and the power of deflection. The Congress chose to weakly defend its record of governance, instead of changing the subject massively. The BJP, clearly, has no such intention. It will simply not talk about its governance, since that might remind voters of how much of a disappointment it has been. Instead, new subjects will emerge, new consolidations will be engineered, and we will talk endlessly about issues - such as
gau raksha
- that we did not even have on our radar in the years leading up to 2014. Modi will have failed to create the jobs across North India that he promised - but as long as some of those he has left unemployed film themselves beating up "cattle smugglers", he may still return to power in 2019.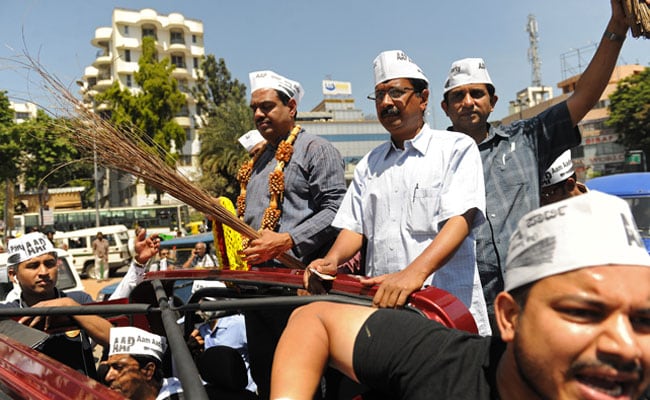 When it comes to this sort of deflection, look no further than the aftermath of the horrible attack on the men of our Central Reserve Police Force in Sukma just two days ago. This should have ignited national soul-searching. What is wrong with our counter-insurgency strategy in Central India? Are we investing enough in training the CRPF, so that standard operating procedures are followed with care? Why are there gaps in our intelligence, and do we need new intelligence-sharing procedures? Why has the Centre not yet given small portable drones to such CRPF parties they can use for situational awareness? Instead, the ruling party, and even Central ministers in official press releases, have deflected the conversations away from the failings of a union government they control and a state (Chhattisgarh) they have ruled for years. We are being whipped up into a frenzy against Naxal sympathisers instead. As if a couple of JNU-
wallahs
are the reason that the CRPF, poorly funded and poorly supported, are forced repeatedly into deadly tactical errors. If there's an "anti-national" side to this debate, it's surely the one that's deflecting the conversation away from what our men in uniform need to be more effective.
Delhi gave Arvind Kejriwal a chance. If he had hunkered down and made a name for himself in terms of governance, he might have been able to take his achievements in Delhi not just to the city's voters in these municipal elections, but to the wider electorate later. He chose not to. That's his decision, and his failure. The Congress may be recovering some momentum, but is still in no position to challenge the BJP and Modi.
But the BJP and Modi are already a step ahead of the game. They've accepted defeat; they will not live up to their promises of 2014. In the MCD elections, they have shown how they intend to survive that failure. Governance no longer matters. What matters is being populist, and attacking anti-nationals. The next two years, leading up to 2019, are going to be tiresome indeed.
(Mihir Swarup Sharma is a fellow at the Observer Research Foundation.)
Disclaimer: The opinions expressed within this article are the personal opinions of the author. The facts and opinions appearing in the article do not reflect the views of NDTV and NDTV does not assume any responsibility or liability for the same.