So I watched with my jaw dropping the aerial pictures sent to us by a colleague in Chennai who was on the chopper with the army. I watched as food packets plunged through the air to people packed onto roof tops with water everywhere around them. What I also saw was the Adyar river without an inch of space around it to move or breathe. I saw a city that has just grown like a group of mushrooms but with far less intelligence.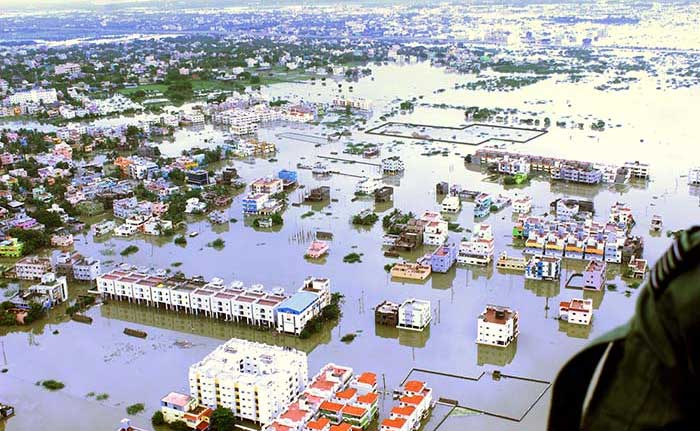 Let me make a huge call out to the residents of my city. I watched as they showed unbelievable resilience as they battled power cuts, communication failures, lack of food, incessant rain, rising flood waters and lost homes. I salute a city that came forward and helped its own with countless acts of the kindness of strangers. I especially want to make special note of the true mark of responsible citizenship: there have been no reports of looting or break-ins or anything like that. When Hurricane Katrina pounded new Orleans, crime levels went through the roof. Not in Chennai where people have opened their homes, devoted their time to distributing relief material around, helped rescue people while battling their own problems.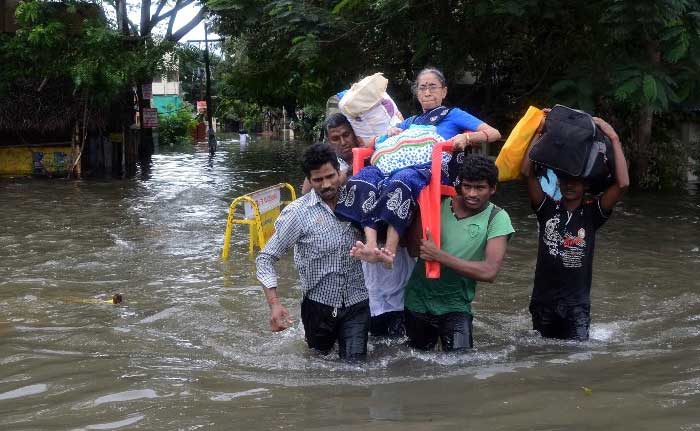 34 cm of rain in one day is a record by any standards. It is pretty much more rain in one day than most countries get in a year. That is a challenge for any administration no doubt. Rain like that will also cause some damage - again, no arguments there - but the scale of the damage can be squarely blamed on shocking urban planning.
When I was a student and spent my first twenty years in Chennai, every year at this time, we would get heavy rains, a cyclone - it would all be dramatic but nothing at this level. The Adyar River that has borne the brunt of all the water flowing into the city has been in spate. Unfortunately, the river does not have banks, let alone a flood plain.A flood plain gives a river room to overflow.
Consider this:
1) Most of the southern suburbs sit right on the river banks
2) The airport sits on the flood basin of the river. The second runaway, in fact, was built over the river.
3) The Cooum River is flowing well above the danger mark. The normal flow is blocked by garbage and even settlements in areas where it runs dry.
4) Places like SRM, Satyabhama College, the much-vaunted IT corridor and the Phoenix malls sit on water bodies.
5) The flow of the Oterri canal in North East Madras is also blocked by the bypass that connects NH45 to NH4.
These are just some of the humongously stupid decisions taken in the urban planning but there are many more. The Buckingham Canal, which is meant to act as the drainage for South Madras is blocked not just by garbage and rubble, but an entire colony called MRC Nagar sits on its overflow. Coastal construction norms have been violated and so high tide pushes any water trying to discharge into the ocean right back into the city. The drainage system has not been over hauled in a long time and many of the drains are blocked by garbage and rubble. No one weather event can be taken as an example of climate change, but climate change can cause extreme weather events to happen more frequently.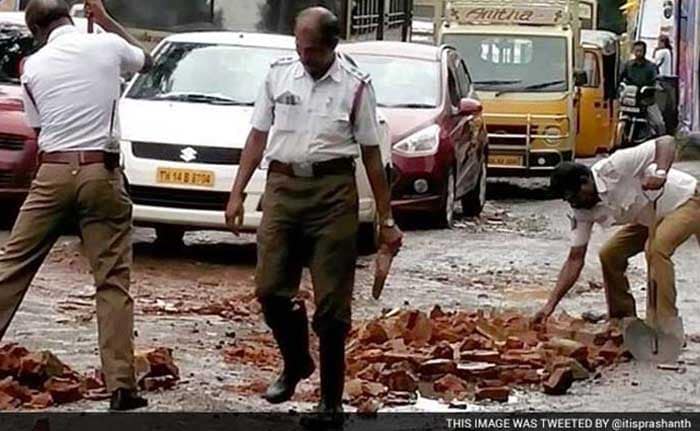 We can only hope that this freak rain was just that, freak, and that we won't see it for a long time if ever. However, the lessons learnt from playing fast and loose with the hydrology of a city is one we had better start working on because climate change is here, and if we hope to adapt, we have to learn that economy will not work without a strong foundation of ecology.
(Swati Thiyagarajan is an Environment Editor with NDTV)
Disclaimer: The opinions expressed within this article are the personal opinions of the author. The facts and opinions appearing in the article do not reflect the views of NDTV and NDTV does not assume any responsibility or liability for the same.