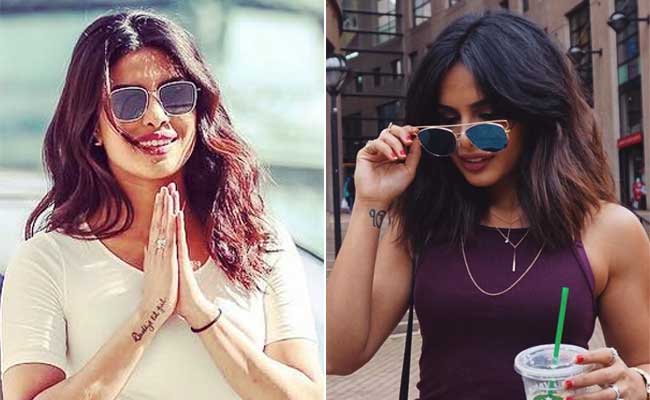 Highlights
Vancouver-based Navpreet Banga looks a lot like actor Priyanka Chopra
She runs Instagram and YouTube accounts called 'browngirllift'
Her resemblance to the actor is causing a meltdown online
It's said every person has at least seven loohalikes somewhere in the world. And while it may not be easy for most people to find their doppelgangers in one lifetime, looks like actor Priyanka Chopra has had some luck in this department.
Meet Vancouver-based fitness vlogger Navpreet Banga, whose uncanny resemblance to Ms Chopra is currently causing something of a meltdown on the Internet. Behold:
If you're having a hard time believing what you are seeing, this is Ms Banga, 21, who runs an extremely popular health and fitness Instagram account called 'browngirllifts' and YouTube channel by the same name.
Ms Banga is completely aware of her resemblance with Ms Chopra and regularly uses hashtags related to the 33-year-old
Quantico
actor such as #lookalike #alexparrish #PriyankaChopra and more.
Of course it helps that her 21,000 plus followers continually tell her this via their comments. "Priyanka's look alike," says one commenter. "A Priyanka doppelganger," says another. "Carbon copy of Priyanka," says yet another, and there are thousands more who think alike.
The vlogger even did a special shoot dressed as Ms Chopra's award-winning character Kashi Bai from the film
Bajirao Mastani
. And needless to say, she looked very much as Priyanka Chopra did in the film.
She's also open to playing Ms Chopra's double in Quantico, should a role be available.
And can you believe it, she even sounds like Priyanka Chopra. We wonder what the actor herself thinks of Ms Banga.
Until Ms Chopra responds, here's a video of the vlogger and her story. Enjoy: