Jayalalithaa announces financial package for debt-ridden Tamil Nadu Electricity Board
Press Trust Of India |
Updated: Sep 16, 2012 17:23 IST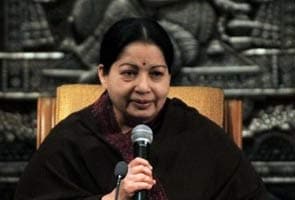 Chennai: As part of its measures to bail out the debt-ridden state electricity board, the Tamil Nadu Government on Sunday announced a package, including absorbing 50 per cent of its short and medium term loans to the tune of Rs 9,529 crore and sanctioning Rs 1,000 crore as advance subsidy.

The government also decided to extend guarantee for Rs 5,000 crore each to be availed as loan by the Tamil Nadu Electricity Board (TNEB) from Power Finance Corporation and Rural Electrification Corporation.

The decisions were taken during a high-level meeting presided over by Chief Minister Jayalalithaa on September 14 to review the financial condition of the TNEB.

In a statement in Chennai, Ms Jayalalithaa said she ordered sanction of Rs 1,000 crore to TNEB as advance towards subsidies to enable it meet its immediate requirements.

She noted that already the government released Rs 3,020.25 crore towards subsidies during 2012-13.

She said the state government would extend guarantee on behalf of TNEB to the Power Finance Corporation and Rural Electrification Corporation for securing Rs 5,000 crore each loan.

Ms Jayalalithaa said she had also ordered the state government to absorb Rs 9,529 crore, being 50 per cent of TNEB's short and medium term loans, in line with the discussions held by Union Power and Finance Ministry officials with financial institutions regarding the Chaturvedi committee's report on Financial Restructuring Plan for electricity boards.

The Chief Minister also sanctioned Rs 1,294 crore, towards offsetting 30 per cent of the total loss to be incurred by the electricity board during this fiscal.

She said that when the DMK demitted office last May, the TNEB was in a 'debt trap' with an accumulated loss of Rs 54,500 crore, loan outstandings of Rs 46,500 crore besides Rs 11,000 crore dues to power producers and other stake holders.

Her government had sanctioned Rs 7,913.45 crore during 2011-12 and Rs 3,020 crore this fiscal in addition to Rs 1,500 crore towards new power schemes, Ms Jayalalithaa added.
Story first published:
Sep 16, 2012 16:42 IST