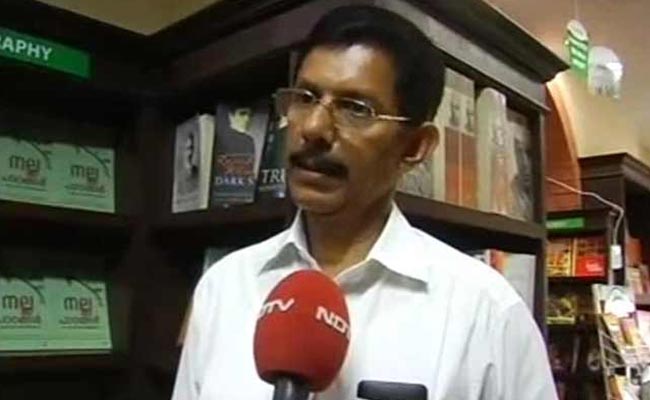 Thiruvananthapuram:
13 people, all members of Islamic extremist group Popular Front have been convicted for attacking Professor TJ Joseph in Kerala in what they described as retaliation for a "blasphemous" question he put to his students in a college in Thodupuzha. The professor spoke to NDTV over the phone to recall the attack which saw his right hand being slashed with knives; to recover, he went through multiple surgeries.

NDTV: Where and when you were attacked? How many of them were involved and do you remember seeing them before?

Professor Joseph: The attack took place on 4 July 2010 morning, while I was on my way back home from church, accompanied by my mother and sister. Before that, there had been three attempts to attack me at my home, but fortunately I had narrow escapes. After the third attempt, I forwarded a complaint to the Deputy Superintendent of Police, they didn't show much action. So an attack on me was much expected.

On the day of the attack, I remember seven of them blocking my car and approaching us. As the car was locked from inside, they broke the glass and pulled me out. Even though I was expecting such an attack, I was taken aback by the sudden encroachment. The attackers injured me all over and severed my right hand. The incident took place near my home, so hearing the commotion, everybody came to the spot. I had injuries all over but I was conscious about what was happening around me. I remember asking others to take me to hospital where I got first aid. From there, for advanced treatment and hand transplantation, they shifted me to Specialists hospital in Ernakulam. After hand replantation, I underwent four more surgeries. My family stood strong during all those days, and this gave me hope that things will turn around, and I will get over all the ordeals.


NDTV
: What preceded the attack?
Professor Joseph
: The entire episode started with a question paper that I set for second semester B Com students for a class test. A question in the paper was to correct the punctuation for the given sentences. In one such sentence, I named a character Muhammad. I named the character very casually and didn't imagine that people will associate it with any religious sentiments. I never imagined that this will stir controversies.
NDTV
: When did you come to know about the controversy over your question paper?
Professor Joseph
: The exam took place on 23rd March 2010. Two days later some of my colleagues informed me that, there were certain reports regarding my question paper on some news channels. I got threats to my life in those days and so I had to stay away from my home to ensure my safety. Initially, of course I was shocked, but later I did not get terrified or panicked. I knew that I did nothing wrong, so I will be able to handle things.
The principal is supposed to review the question paper before it is published. In this case, I don't know whether he approved it after a proper review. At the end, only I was blamed, and nobody else from the college were criticized or charged.
I was suspended in the midst of all these controversies and was dismissed later. With this, I felt I was denied justice not from the court but from my own people.
NDTV: What was the kind ordeal that your wife went through? She died tragically four years later. I know this must be very painful to talk about - but her suicide has been widely reported in the context of the incredible strain borne by your family.


Professor Joseph
: My wife was very supportive and stood strong while I was recovering. Things were getting fine as I got a positive court verdict that saying that I was not guilty, and my college management agreed to take me back in November 2013. But, again things turned upside down as they kept postponing their decision to allow me back to work. This was really disturbing for her and we were financially strained. She couldn't take anymore backlash. From that point onwards she was under medication due to stress and depression. All these together would have made her take such a step and end her life. On the day of her suicide, we went to the psychiatrist for her check-up.
NDTV
: What was the kind of support that you got from your college and colleagues?
Professor Joseph
: In my college, I was the Director of the Values Education Cell. I used to write articles about life values and morals for my students. I remember writing articles praising Muhammad Nabi and Jesus Christ. But when people raised allegations against me for hurting religious sentiments, nobody from my college tried to defend me using the articles I had written in the past. Those articles I used to write reflected my mind and attitude towards life and any religion.
I feel my college principal or the management could have supported me a little more when all these allegations were raised. Instead they apologized on my behalf, leaving others think that I was guilty. While I was in hospital, my colleagues have helped me financially.
NDTV
: Your book 'Nalla Paadangal' (Good Lessons) has been published. What was the idea behind this book?
Professor Joseph
: The publishers first approached me for an auto-biography. But later, we thought about publishing a book using the articles and notes I had written using my right hand before the attack. Now, I can't write with my right hand and I handed over the first copy of that book with my left hand. I take things in its spirit. I count this as a unique experience.
NDTV
: Has your perspective about teaching changed after all these ordeals?
Professor Joseph
: Never. I have always loved teaching. Now my book is published and I feel that am talking to my students through that book. The articles that I wrote about life and moral values earlier helped me a lot to face all that happened in my life. My perspectives towards life, teaching and writing have not changed post these incidents. In a class, I could communicate with 40 students; through my books and writings, I intend to communicate with several more readers.