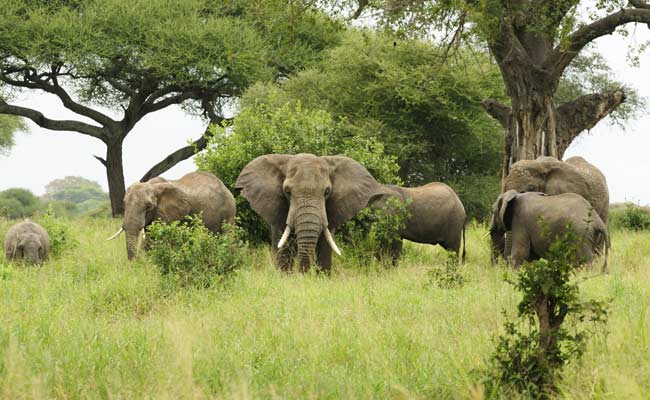 Thiruvananthapuram:
It was a 'trunk' call for Kerala legislators. 'Gods in Shackles', directed by Canada-based Keralite Sangita Iyer, is an award winning documentary on how elephants are abused in the name of temple festivals in Kerala. On Wednesday, it was screened in India for the first time in the Kerala Legislative Assembly complex, on the suggestion of the Speaker P Sreeramakrishnan.
"I was in Kerala for my dad's first death anniversary when I came across the elephants that were being abused for temple festivals," said Ms Iyer.
The movie takes the viewers through the life of some well-known elephants in Kerala and outside - who also happen to be either blind, bruised or tortured by their mahouts, many a times running amock and endangering human lives. According to official figures, Kerala has witnessed 11 deaths of captive elephants already in 2016, in comparison to 11 such deaths in the whole of 2015.
"It's shocking to see how people get so lost in excitement and revelry that they just don't see the bleeding wounded elephants in front of them. How can they miss it?" asks Ms Iyer.
But incidents of elephants being abused and misused in temple festivals continue, even during the grand Thrissur pooram, in open defiance of existing laws.
A few legislators who watched the poignant narrative of cruelty in the name of temple traditions said they felt the impact.
AN Shamseer, Left legislator said, "This cruelty needs to end in Kerala. I am going to bring this issue up during the Assembly session and I need everyone's support on this issue."
VT Balram, UDF legislator said, "This is not about UDF otLDF. This is an issue that has to be resolved slowly by getting more and more people involved. It's time now to take a bold step."
Words, the film's director would hope, become reality soon.