Kanpur:
Police lodged the first 'e-FIR' in Uttar Pradesh with a software engineer registering the complaint of his stolen mobile phone through email.
A copy of the FIR, registered at Kalyanpur police station, has also been sent to the complainant over email, Kanpur SSP Shalabh Mathur said in Kanpur today.
Mr Mathur said Chandra Prakash was returning home yesterday when two motorcycle-borne assailants snatched his mobile phone.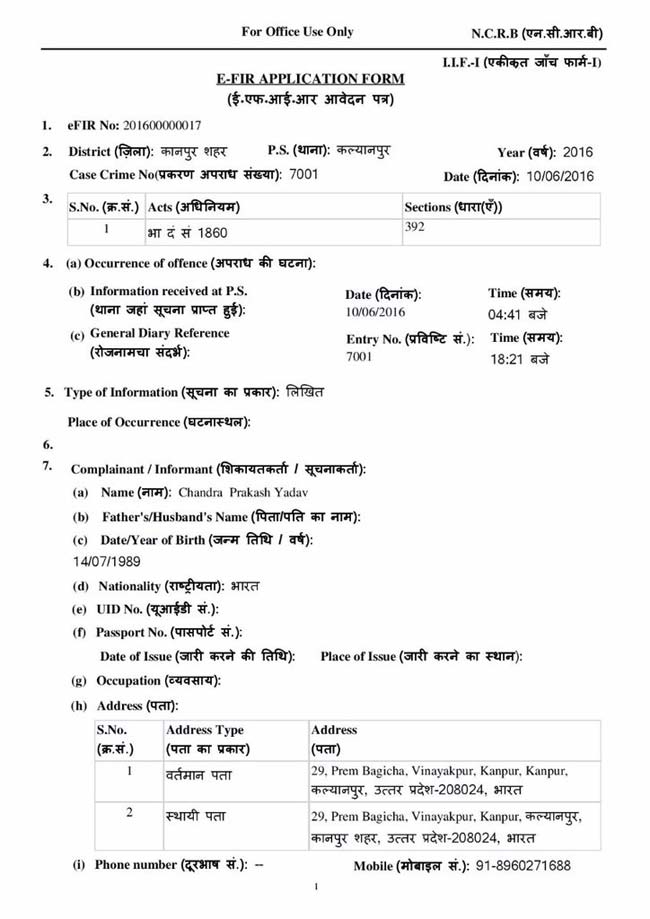 He had sent an email last evening to UP police, following which an investigation was initiated. However, no arrests have been made so far, the SSP said.
"With this facility of e-FIR, people no longer have to run to police stations to register their complaint and the process will also be paperless," Mr Mathur said, adding the new programme is still being examined for greater efficiency.
He claimed it to be the first in the state.
Three years back, Kalyanpur police station was the first to register an FIR through Facebook, following which senior officials asked all the police stations in Kanpur to create their own Facebook page.
However, this programme failed within six months of its launch and the Facebook page of police stations have not been updated since then.
Get Breaking news, live coverage, and Latest News from India and around the world on NDTV.com. Catch all the Live TV action on NDTV 24x7 and NDTV India. Like us on Facebook or follow us on Twitter and Instagram for latest news and live news updates.