Kolkata:
The Calcutta High Court today allowed around 200 petitioners, who could not apply for the Teachers' Eligibility Test owing to changes in the eligibility criteria by the West Bengal government, to appear in the exam. Noting that the last date for applying for the
TET was October 29
, Justice Arijit Banerjee in an interim order asked the state education department to assist the petitioners in filing their applications online. Justice Banerjee said the order will be subject to a final order in the matter. He said the petitioners may lose precious time if not allowed to appear for the examination.
On October 9, the state government issued a notification effecting changes in the eligibility criteria, which included that the applicants have a specified period of training.
Following the notification, around 200 candidates moved the court claiming the criteria was contrary to the guidelines set up by the National Council for Teacher Education (NCTE).
Justice Banerjee said the results of the petitioners will not be published without the permission of the court.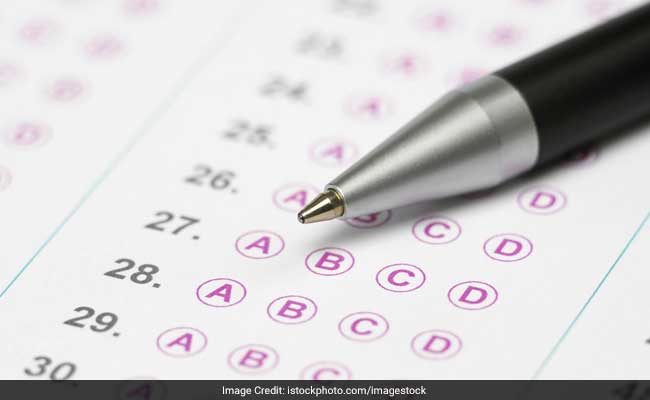 The court asked the state government to file an affidavit supporting their position within three weeks and the petitioners to file their reply within a week after that. An appropriate bench of the court will hear the matter after four weeks.
Among the petitioners were some candidates who have completed or enrolled for courses in 'special education' from Rehabilitation Council of India-recognised institutes, and others who have enrolled for courses in Diploma in Elementary Education (DLEd).
Appearing for the State, Advocate General Kishore Dutta submitted that the petitioners do not satisfy criteria laid down by the NCTE.
Some petitioners, who may have just enrolled for DLEd courses may not be able to fulfil conditions with regard to general educational courses such as higher secondary examination, Mr. Dutta said.
Noting that the petitioners merely pray for an opportunity to appear for the examination, Justice Banerjee said prima facie he is of the opinion that NCTE guidelines permit the candidates for the examination.
Read also:
WBTET 2017: 30,000 Vacancies To Be Filled, Know How To Apply @ Wbbpe.org, Wbsed.gov.in
WBTET 2017: Know Eligibility Criteria, Marks Relaxation Details Here
WB TET 2018 Online Registration Begins, 30000 Vacancies To Be Filled, Check Eligibility
Click here for more
Jobs News
(Except for the headline, this story has not been edited by NDTV staff and is published from a syndicated feed.)