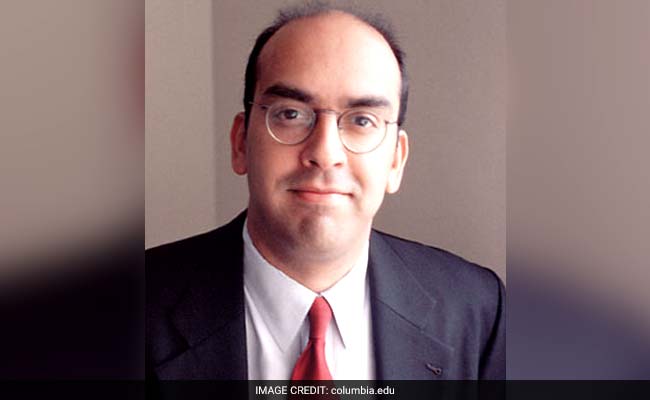 New York:
An Indian-origin investment veteran has been appointed by Harvard as CEO of the management company that overseas the university's USD 36 billion endowment, the largest college endowment in the world.
N P Narvekar, 54, has been appointed the president and chief executive officer of Harvard Management Company (HMC), which manages Harvard University's endowment and related financial assets, HMC said in statement.
The Wharton graduate comes to Harvard Management Company a week after Harvard endowment reported a two percent loss on its investments for the fiscal year ending June 2016, the endowment's worst performance since 2009.
Harvard's total endowment is values at USD 35.7 billion. Mr Narvekar will be HMC's fourth CEO in 10 years.
His predecessor Stephen Blyth resigned as the CEO of HMC in July after only 18 months at the helm, Mr Narvekar, who will assume his role in December this year, was most recently chief executive officer of Columbia University Investment Management Company (IMC), where he managed Columbia's USD 9.6 billion endowment since 2002.
Mr Narvekar was responsible for setting and leading investment strategy for Columbia's USD 9 billion endowment portfolio.
IMC has delivered annualised returns over the ten-year period through fiscal 2015 of 10.1 per cent. In fiscal year 2016, HMC returned a negative two per cent on the endowment that led to an almost USD 2 billion reduction in the value of Harvard's endowment.
Harvard's endowment now stands at USD 35.7 billion, down from its USD 37.6 billion valuation in fiscal year 2015.
Mr Narvekar said he is honoured to join the investment organisation and "help support the mission of Harvard University. HMC has an unparalleled investment platform among endowments and I look forward to working with the HMC Board and team and using my investment experience to serve Harvard in the most effective way possible".
The Harvard Crimson said Mr Narvekar will lead an endowment whose performance has consistently lagged behind funds at peer universities, including Columbia.
During the past year, Yale returned 3.4 per cent, MIT returned 0.8 per cent and the University of Pennsylvania returned a negative 1.4 per cent.
Harvard University President Drew Faust said Mr Narvekar's "leadership skills" and deep experience at the highest levels of investment management will position HMC for long-term success.
HMC Board of Directors chairman Paul Finnegan said Mr Narvekar is a highly successful endowment manager with a 14-year track record heading a large endowment, "providing steady leadership and delivering strong returns".
Mr Narvekar holds an MBA from The Wharton School and a BA in Economics from Haverford College.
Founded in 1974, HMC manages Harvard University's endowment and related financial assets, seeking strong investment returns to advance the University's academic mission.