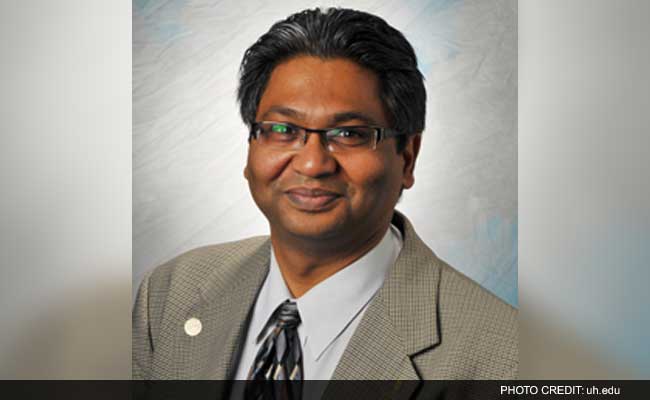 Houston:
An Indian-American professor and pharmaceutical department chair at a prestigious American university has been selected for the Fulbright Specialist Roster for his outstanding achievements in the field of pharmacy.
Rajender R Aparasu is the first pharmacy faculty member at the University of Houston selected to be the candidate roster of the Fulbright Specialist Programme, which helps US faculty share their academic expertise and develop linkages with non-US institutions on curriculum, assessment, faculty development and research training.
The Fulbright programme, which is funded by the Department of State's Bureau of Educational and Cultural Affairs, serves to promote international engagement of academic scholarship and build linkages between US and overseas institutions.
"There are very few Fulbright specialists in pharmacy; I am really honoured to be selected for Fulbright Specialist Roster," said Aparasu, whose five-year term ends in 2021.
"This is a great opportunity to offer my expertise in developing professional and graduate pharmacy programmes that involve pharmaceutical health outcomes and policy," he said.
"I am looking forward to the opportunity to visit overseas pharmacy institutions to assist faculty and administrators with respect to academic and research programs in pharmaceutical outcomes research."
Aparasu obtained his Bachelor of Pharmacy (BPharm) from Kakatiya University, and Master of Pharmacy (MPharm), from Jadavpur University, India.
Aparasu obtained his Ph.D in Pharmacy Administration, University of Louisiana, Monroe, LA and joined University of Texas in 2006 after serving on the faculty at the South Dakota State University for more than a decade.
His primary areas of expertise include geriatrics, pharmacoepidemiology, psychopharmacology and evidence-based medicine.
His current research project, supported by a grant from the Agency for Healthcare Research and Quality (AHRQ), is evaluating safety profiles of anticholinergic medications in the elderly nursing home residents.
He has authored and co-authored nearly 100 peer-reviewed journal articles and seven book chapters, as well as served as editor or co-editor of two books (Principles of Research Design and Drug Literature and Research Methods for Pharmaceutical Practice and Policy).
Aparasu was recognised by his peers with the Fellow of the American Pharmacists Association (FAPhA) for his exemplary professional achievements and outstanding service and contribution to the pharmacy profession.
He holds editorial board appointments on six peer-review journals and has been recognised as an "exceptional" reviewer by five peer-review journals.