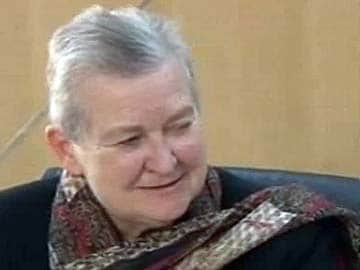 New Delhi:
When President Barack Obama visited India in 2010, he called the warming relationship between it and the United States the "defining partnership of the 21st century." Decades of disagreements, from Cold War ideological battles to squabbles over the United States' close relationship with India's archrival, Pakistan, would take a back seat to the many shared interests of two of the world's largest and most diverse democracies.
But almost four years later, the U.S. and India have found themselves on opposite sides of the world's most important diplomatic issues, from the crisis in Ukraine, in which India came to Russia's defense, to a long-awaited vote to investigate Sri Lanka's government for atrocities committed at the end of its civil war (India abstained). Even critical military coordination over the reduction of troops in nearby Afghanistan has suffered.
Far from coordinating on major global issues, the two countries are embroiled in a series of spats over privileges, visas and even swimming pools in a nasty fight stemming from the arrest and strip-search in New York City of Devyani Khobragade, an Indian consular official, in December on charges of submitting false documents to obtain a work visa for a housekeeper whom she then severely underpaid.
The arrest infuriated senior members of India's diplomatic service, many of whom had paid their maids comparably when posted in New York, a plum assignment. For them, the arrest was one of a series of U.S. actions deemed insensitive here.
And on Monday, the U.S. ambassador in New Delhi, Nancy J. Powell, announced her resignation after a 37-year diplomatic career. While Powell told a gathering at the embassy that her departure was unrelated to growing problems with India, she had become a focus of unhappiness among Indian diplomats and politicians.
(US Ambassador to India resigns)

Indian news media had reported speculation that the U.S. was considering replacing Powell in hopes of improving ties.
(No differences with Powell: Obama Administration)
"There is a growing feeling among Indian policymakers that no matter what concessions or policy adjustments our leadership pushes through at the request of American businesses and the administration, there is always something new to complain about," said a senior Indian diplomat, who spoke on the condition of anonymity because he was not authorized to speak publicly. "There is a feeling that no one in this administration is a champion of the India-U.S. relationship."
U.S. diplomats have largely refused to speak publicly about the growing problems, describing the disputes as routine disagreements that other countries would resolve quietly. Several top U.S. officials said they hoped a new Indian government, likely to be in place in May, would help reset relations.
But that will not be easy. After Russia invaded Crimea, much of the world criticized Moscow, with even China and Iran obliquely expressing concerns. India, almost alone among major countries, supported Russia, with its national security adviser, Shivshankar Menon, citing "legitimate Russian and other interests involved."
In response, President Vladimir V. Putin of Russia praised "India's reserve and objectivity" in a March 18 speech before the Duma, Russia's lower house of parliament, justifying the annexation of Crimea.
On Thursday, India was among 58 countries that abstained from a U.N. General Assembly vote seen as condemning Russia.
That same day in Geneva, at the U.N. Human Rights Council, India was one of 12 nations to abstain on a resolution, strongly backed by the U.S., calling for an independent investigation into war crimes committed during Sri Lanka's civil war. The abstention came after India had supported two previous resolutions backed by the U.S. regarding Sri Lanka's civil war.
"The Indians have not made it easy," said R. Nicholas Burns, a former senior U.S. diplomat and now a professor of diplomacy at Harvard's John F. Kennedy School of Government. "It would certainly be of benefit if the Indians were stronger partners in the major challenges to peace like Iran and Russia in recent years."
In person, Obama and Prime Minister Manmohan Singh of India have demonstrated affection for each other, with Obama calling Singh his guru and Singh referring to Obama as a personal friend.
But Singh is not expected to remain as prime minister past May, no matter who wins coming elections, and he has all but disappeared from Indian politics in recent weeks. Senior Indian diplomats also complain that Obama has ignored India in recent years.
"We can't get any attention from this administration, but you can't solve serious problems without them," said another senior Indian diplomat who also was not authorized to speak publicly. "They're busy with Russia, Syria, the Middle East and Iran. But in the current circumstances, it is vital that they also pay attention to the India relationship soon, since the current drift could get much worse."
Jonah Blank, an analyst at the RAND Corp., a nonpartisan research institution, said Indian complaints about the Obama administration's centralized decision-making process had merit.
"In this administration, there is a small group of people in the White House making all the decisions, so issues that are important but not urgent rarely get the attention they deserve," Blank said.
And so, in response to Khobragade's arrest, officials here have revoked some privileges of U.S. diplomats, removing security barriers in front of the U.S. Embassy and investigating the U.S. Embassy School, the U.S. duty-free commissary and the American Community Support Association, a recreational club for expatriates on the U.S. Embassy compound.
Indian officials also point to a host of other irritants that could derail any easing of tension, including a potential downgrade in status by the U.S. trade representative in response to complaints by companies such as the drugmaker Pfizer that India does not protect patents; an investigation by the U.S. International Trade Commission that Indians consider insulting; complaints about the quality of Indian-made pharmaceuticals; and complex disagreements over taxes, immigration and manufacturing policies that could hurt Indian interests.
To U.S. diplomats, these issues are the natural result of a deepening economic and strategic relationship. To India, the disputes reflect the demands of an overbearing superpower.
Both sides emphasize that the relationship is far better than it was during the Cold War when President Richard M. Nixon sent the 7th Fleet into the Bay of Bengal to threaten India.
As recently as 2000, an episode of "The West Wing" showed a fictional President Josiah Bartlet mediating between a reasonable and urbane Pakistani ambassador and a bellicose and unhinged Indian one - views of the two countries that have flipped almost entirely since then.
"This relationship is one that still needs nurturing," said K. Shankar Bajpai, a former Indian ambassador to the U.S. "And there doesn't seem to be anyone on either side doing that."
© 2014, The New York Times News Service