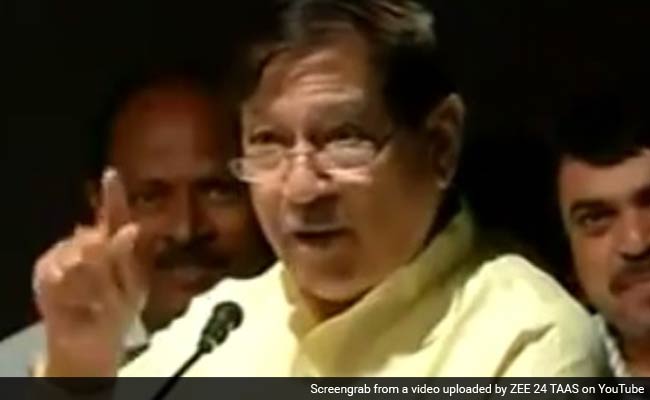 Mumbai:
Maharashtra Legislative Council today witnessed a dramatic moment when the Food and Civil Supplies Minister Girish Bapat said he would "give up" his life if the allegations of corruption against him were proved.
"Not just the politics, but I will give up my life if it is proved that I have been involved in corruption," Mr Bapat said, in response to allegations made by the Opposition.
Leader of Opposition Dhanajay Munde (NCP) earlier said the Opposition wanted inquiry into the allegations.
"The government should face inquiry either through an SIT, the Anti-Corruption Bureau or a sitting High Court judge," demanded Mr Munde.
The Opposition has targeted several ministers including women and child development minister Pankaja Munde and education minister Vinod Tawde over alleged corruption.
"There is also the tur dal scam and we believe the consumers had to pay almost Rs 2500-2800 crore extra because of the high prices," Mr Munde alleged.
Procurement of tur dal concerns Mr Bapat's ministry.
He was willing to serve as the concerned ministers' "servant" if his claims were proved to be false, Mr Munde said.
When BJP was in opposition for 15 years, it had levelled several baseless allegations against the Congress-NCP led government, while he had now evidence to back his allegations, Mr Munde said.
Opposition members also shouted the slogan "Gali gali mein shor hai, BJP chor hai", leading to several adjournments.