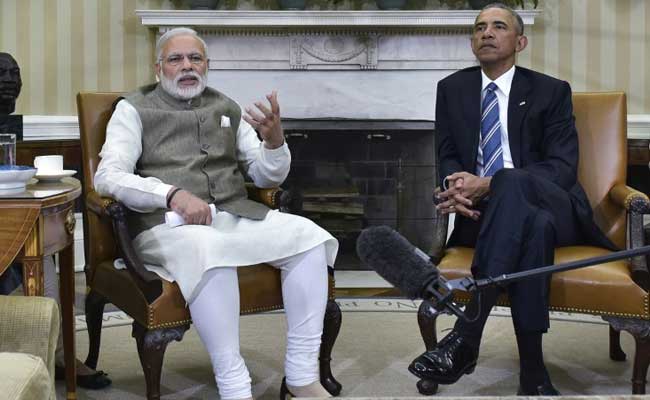 Highlights
India conducted surgical strikes on terror launch pads across LoC
Attack like Uri "obviously escalates tensions," US said hours later
"Fully expect Pak will take effective action to combat terror," it said
Washington:
Hours after India announced surgical strikes on terror launch pads across the Line of Control on Wednesday night, the US doubled down its support for India and reasserted that Pakistan should fight against terrorism, but what was left unsaid by the White House was also significant.
While there is no credible evidence of whether the US had a role or was informed about the surgical strikes before it was launched, the White House did not confirm or deny claims.
State Department Spokesperson John Kirby, however, said that an attack like that in Kashmir's Uri "obviously" escalates tensions.
"Obviously, an (terrorist) attack like that (in Uri) escalates tensions. What I don't want to do is try to get into, you know, some sort of broad characterisation one way or the other but obviously an attack like this is horrific and...", Mr Kirby said when questioned by a reporter on whether India's operation - in which soldiers went around 2 km deep into territory occupied by Pakistan and targeted seven terror launch pads - was an act of escalation.
Mr Kirby called for de-escalation of tension between the two countries.
"We've seen those reports (of the surgical strikes). We're following the situation closely as I think you can understand. We also understand that the Indian and Pakistani militaries have been in communication...Our message to both sides is the same, to encourage them to increase communication to deal with this threat and avoid steps that escalates the tension," he said.
There is a strong view in Washington that the comment is a message to Islamabad to not retaliate. Pakistan is not getting much sympathy in Washington, with US lawmakers strongly condemning its support of terrorism and a bill proposing that the country be labelled a terror state. For the first time the White house and the State Department are showing, even if symbolically, that they are willing to take a side.
After the surgical strikes were announced, the
US reiterated
that its National Security Council Chief Susan Rice had spoken on the phone with her Indian counterpart Ajit Doval and assured him that the US is "concerned about the dangers of cross border terrorism and fully expects that Pakistan will take effective action to combat and delegitimize UN designated terrorist individuals and entities."