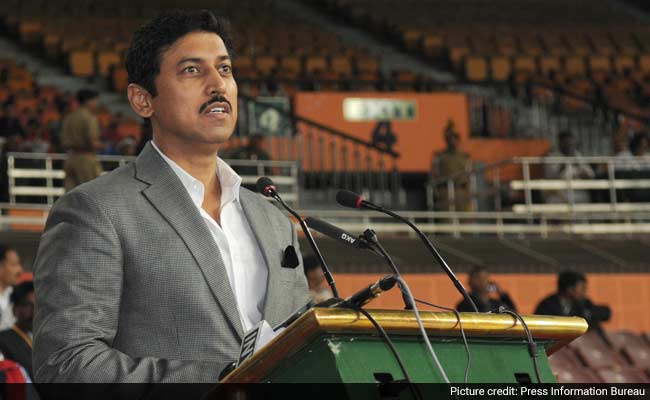 Jaipur:
Union Minister Rajyavardhan Singh Rathore today credited Prime Minister Narendra Modi for the Indian Army's successful operation in Myanmar and said that a nation emerges tough if its leader is strong-willed.
Rejecting criticism of the cross-border strike conducted last week in the wake of the Manipur ambush, he said, "Experts who discussed and made objections to it did not know the difference between overt and covert operation. It was purely a special operation of army in Indian uniform against militants."
He said the media and Opposition Congress should understand that there is a need to change the mindset towards the national security and matters related to it.
"There is a need to change the mindset and media should understand it... the Congress man (Rahul Gandhi) who called the BJP government a 'soot-boot ki sarkar' should understand it. India has all right to defend itself by all means including diplomacy, economy and armed forces," he said.
The minister asserted that the Indian forces gave a befitting reply to the militants and "a country emerges tough if its leader has a strong political will".
Mr Rathore wondered why opposition parties objected to Mr Modi being credited for the successful operation if late Indira Gandhi could be called "Durga" for leading the country to victory in the 1971 war.
"In the 1971 war, Atal Bihari Vajpayee ji called late Mrs Indira Gandhi 'Durga'... why shouldn't credit go the country's leader and Prime Minister (Mr Modi) who has got a political will," he said.
Mr Rathore also said wars now won't be fought on the borders as they would be battles of ideology. "We all have to be soldiers with nationalist views and a day will come when our ideology would be accepted in the world," he said.