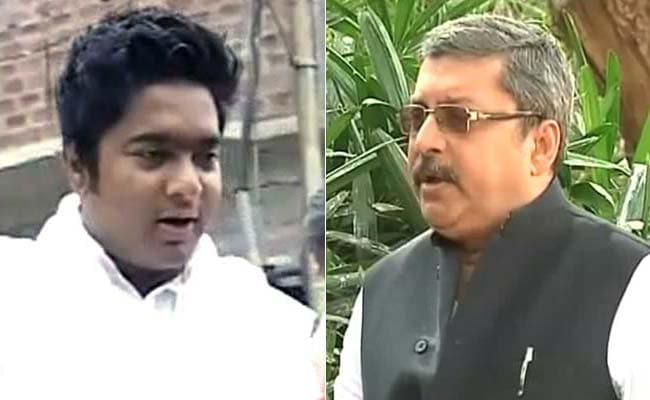 Kolkata:
BJP leader Siddharth Nath Singh has served legal notices to two Parliamentarians of the Trinamool Congress for allegedly making defamatory statements about his grandfather, the late Prime Minister Lal Bahadur Shastri.
Mr Singh has demanded Rs 10 crore each from Kalyan Banerjee and Abhishek Banerjee, both members of the Lok Sabha, and a public apology from both.
Mr Abhishek Banerjee allegedly made the comments at a public rally in Kolkata on December 1 while Mr Kalyan Banerjee was addressing a public rally at Chanditala in West Bengal's Hooghly district in December 7 when he made these comments.
Incidentally, Kalyan Banerjee had to apologise in Parliament on December 10 last year for allegedly making a "defamatory and malicious" statement against Prime Minister Narendra Modi.
"Your comments have been made purposefully with an intention to cause an imputation to Shri Lal Bahadur Shastri...and your said actions have caused hurt and distress not only to my client but to the entire Shastri family," states Mr Nath's legal notice issued to the two Trinamool leaders.
They have been given two weeks' time to issue the public apology and pay the compensatory amount. Failing that, Mr Singh's lawyers will initiate both civil and criminal proceedings, and seek major punitive damage, the notice says.
The Trinamool leaders have not reacted to the notice yet.
Siddharth Nath Singh, the BJP's in-charge of West Bengal is the son of Suman Shastri, the daughter of the late Prime Minister, who was a Congressman.
The BJP has been trying to make political inroads into Bengal, and has been locked in a battle for political space with the ruling Trinamool Congress.
In September, Samik Bhattacharya, who won from Dakshin Bashirhat, became the first BJP lawmaker in the Bengal assembly after a 15-year drought.