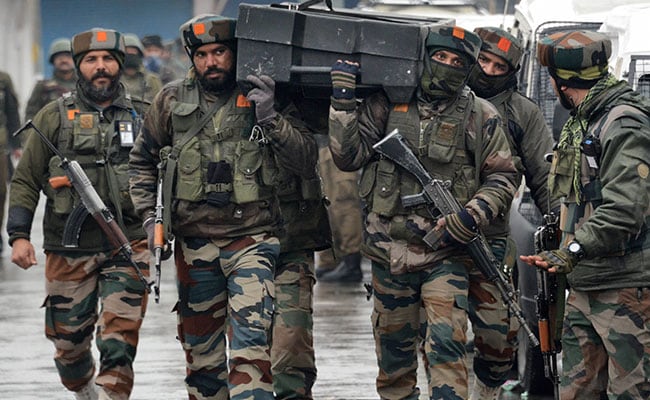 Security forces in Srinagar
have been involved in a gunbattle
in Srinagar's Karan Nagar area. The attack has left one soldier dead. After a sentry saw heavily-armed men at Karan Nagar near CRPF Batallion headquarters, he fired at them, forcing them to flee. After this, security forces launched a search operation and tracked down the men to
a nearby house under-construction
.
Two terrorists are said to be hiding inside the under-construction building.
In the resulting encounter, which began at around 10 in the morning yesterday, a CRPF soldier was killed and a Jammu and Kashmir policeman was also injured.
The gunfight between security forces and the terrorists had entered its second day and the gun battle reportedly went on for 28 hours. Jammu and Kashmir's DGP SP Vaid tweeted saying that the bodies of the two terrorists were recovered, with arms.
Here are the updates on the encounter in Srinagar's Karan Nagar area:
2 bodies of terrorists recovered, says Jammu and Kashmir DGP
Jammu and Kashmir's Director General of Police, Shesh Paul Vaid, in a tweet, said that two bodies of the terrorists have been recovered so far with weapons.
Two bodies of terrorists recovered so far with weapons. Well done boys by neutralising Terrorists without collateral damage.

- Shesh Paul Vaid (@spvaid) February 13, 2018
In the tweet, he also congratulated the security forces for neutralising terrorists without collateral damage.