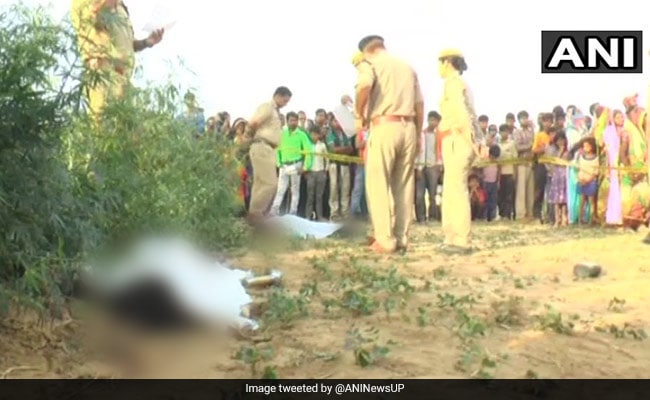 Etawah, Uttar Pradesh:
Two sisters, 17 and 13, were found murdered in Uttar Pradesh's Etawah this morning. Both girls were shot, police said; bullets and slippers have been found at the spot. The girls had gone to use the toilet in the evening and when they didn't return for sometime, the family thought they had gone to attend a wedding in the village.
The next morning, they were found dead just 500 metres from their village. When the villagers in Kelamau were on their way to the fields, they stumbled upon their bodies. They immediately informed the parents and called the police.
"We were shocked when a call in the morning informed about their murder. We don't have any enmity with anybody. I don't understand why anybody would kill my daughters," the girls' father told news agency ANI.
Their bodies have been sent for post-mortem and investigations have begun, Senior Superintendent of Police Ashok Tripathi said. When the villagers demanded to know if they were raped before being killed, the police said they are waiting for the post-mortem report.
Etawah legislator Sarita Bhadauriya has assured the family of an impartial investigation and said the accused will be arrested soon. "It's a serious matter. I am with them in their fight for justice. The accused will be punished," she told ANI.
Just last evening, an eight-year-old girl attending a wedding with her parents was raped and strangled in Etah, about 100 km from Etawah.
A drunk teen from the village was found lying next to the child's body.
The BJP government in the state is already fighting public anger over the rape of a teen allegedly by a ruling party lawmaker in Unnao.
(With inputs from ANI)