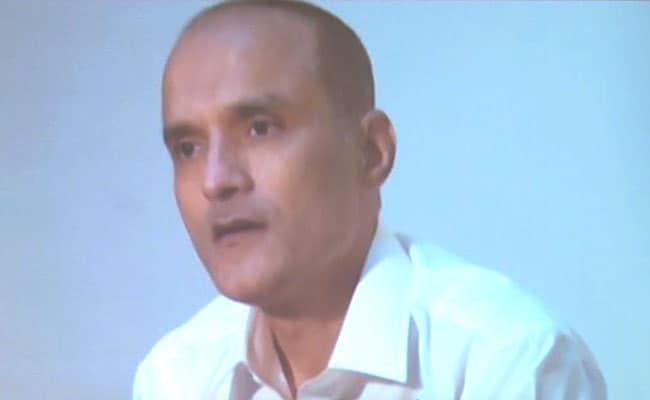 The Hague:
The ICJ or International Court of Justice at the Hague gave its verdict today, ruling in favour of India in the Kulbhushan Jadhav case. The top UN court told Pakistan to take all possible measures to ensure that Mr Jadhav is not executed before the international court gives its final verdict. It also told Pakistan to give consular access to India. This is a big diplomatic win for India. Kulbhushan Jadhav, a former Indian naval officer, has been sentenced to death by a military court in Pakistan over alleged espionage in Balochistan. New Delhi said that Pakistan has violated the Vienna Convention on Consular Relations by denying Mr Jadhav, 47, access to legal and other assistance from India. Pakistan has claimed that Mr Jadhav was arrested in March 2016 in the restive province of Balochistan. India says he was kidnapped from Iran and dismisses allegations made by Pakistan. There has been a long-running conflict in Balochistan between Pakistani security forces and a militant separatist movement. Speaking after the verdict, India's attorney general Mukul Rohatgi said, "Kulbhushan Jadhav cannot be executed before a final verdict. Today, every single Indian is with Kulbhushan Jadhav and his family. I would like to congratulate the Ministry of External Affairs. The world knows that there was no fair trial. Pakistan's military trial does not have merit." The attorney general also reiterated that "the ICJ's verdict in this case is binding for both India and Pakistan."
ICJ rules in India's favour, says Pakistan cannot execute Kulbhushan Jadhav till final verdict. Here are the highlights:
Ministry of External Affairs spokesperson Gopal Baglay briefed the media after the International Court of Justice's verdict in the Kulbhushan Jadhav case:
1) ICJ has asked Pak to take all measures to ensure Jadhav not executed pending final verdict
2) This is a matter of great relief. I'm sure every Indian is relieved.
3) External Affairs Minister had assured the Parliament that the government will do everything possible to ensure justice to Mr Jadhav. Today she has repeated that assurance.
4) Under PM Modi's leadership, the government will leave no stone unturned to save Mr Jadhav.
5) We hope verdict will remedy the egregious violation of Mr Jadhav's rights. There is no ambiguity in the order.