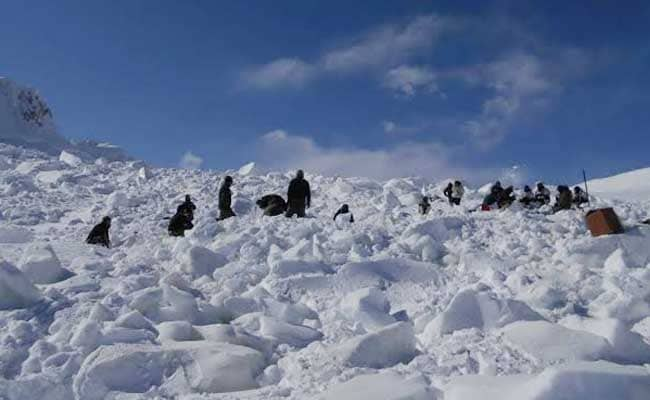 Highlights
Siachen: Soldier found alive, was buried under 25 feet of snow for 6 days
Temperatures at Siachen are hovering between -42 and -25 degrees Celsius
Army: Hopes of finding 9 other soldiers caught in avalanche 'very remote'
Srinagar:
An army jawan who was buried under snow following an avalanche in the
Siachen glacier
has been found alive, news agency Press Trust of India has reported. For six days, Lance Naik Hanamanthappa was buried under 25 feet of snow in temperatures that hovered above minus 40 degrees Celsius.
On February 3, Lance Naik Hanamanthappa was caught in the avalanche along with nine soldiers.
Rescue efforts
had been on since, though on February 4, the army said hopes of finding anyone alive were "very remote".
"It was a miraculous rescue, all efforts are being made to evacuate Lance Naik Hanamanthappa to the RR Hospital (Army's Research and Referral hospital) in the morning," PTI quoted Lieutenant General Northern Army Commander DS Hooda as saying.
"Five bodies have been recovered so far and four bodies have been identified. All other soldiers are regrettably no more with us," he reportedly said.
He expressed hope that the miracle continues with Mr Hanamanthappa, who is from Karnataka.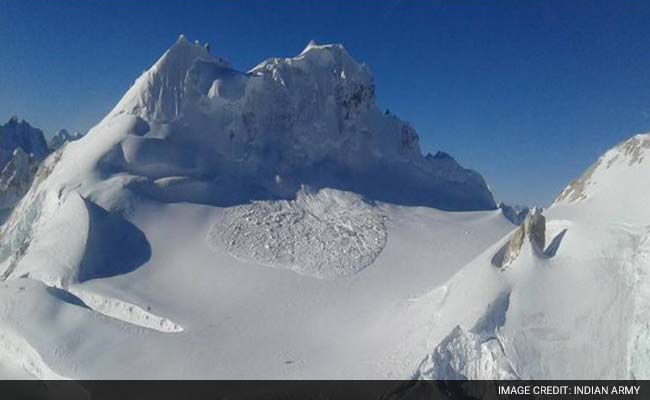 Army teams have been sifting through the huge mass of ice in the treacherous region, sometimes digging more than 30 feet to find the soldiers who are buried. (Photo: Siachen Glacier)
Last week, a Junior Commissioned Officer and nine other ranks of Madras Regiment were buried after a wall of ice -- a kilometre wide and 600 metres high -- came crashing down on their post.
The base was located on the Saltoro ridge in Siachen, at a height of 19,600 feet above the sea level and close to the Line of Control (LoC) with Pakistan.
Since then,
rescuers with dogs have been cutting through massive chunks of ice
in temperatures between minus 42 and minus 25 degrees Celsius. Besides the freezing temperature and the rarified air, the rescue teams also had to battle frequent blizzards and work through low visibility.
India had refused Pakistan's help in the search, saying its own teams were in the area.
The Siachen Glacier, located at the northern tip of Kashmir, is the highest and coldest battlefield in the world. Till date, more soldiers have died because of the weather and terrain than as a consequence of the Indo-Pak standoff. At least 869 officers and soldiers have been killed there since the mid-1980s.