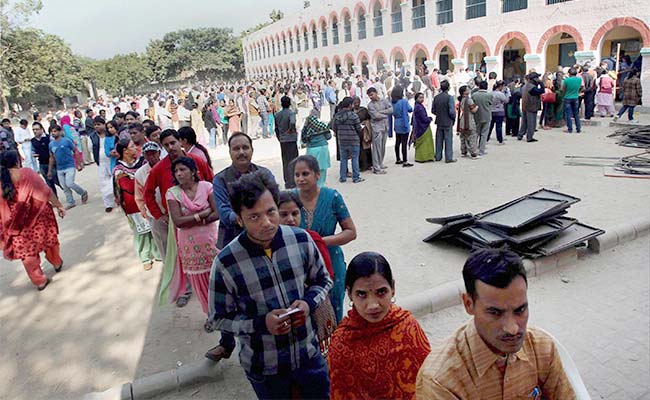 New Delhi: Simultaneous national and state elections will be possible by next year and the Election Commission will be "logistically equipped" to organise such a mega event, a top poll officer has said. Prime Minister Narendra Modi has often made a strong pitch for joint polls and has urged all parties to rise above politics to consider it. Opposition parties like the Congress, the Left and the Aam Aadmi Party (AAP) have, however, rejected the idea.
Here is your 10-point cheatsheet to this big story:
Election Commissioner OP Rawat told reporters on Wednesday: "We would be logistically ready to hold simultaneous polls by September 2018, but it is up to the government to take a decision and make necessary legal amendments for it."
Mr Rawat said the commission had told the centre that combined polls will require a huge number of Electronic Voting Machines (EVMs) and VVPAT or paper trail machines - which put out slips to show whether a voter's choice has been correctly recorded in an EVM.
Former Chief Election Commission SY Quraishi had called the idea "good but with very low practicality" as it would need a constitutional amendment and then, the terms of state assemblies would need to be reduced or extended, which would need consensus. Today, he told NDTV that it is "doable" but the number of machines would have to be doubled.
In parliament earlier this year, PM Modi had said that simultaneous elections would "cause some loss to all, including us" but parties should not look at the idea through the prism of politics.
Simultaneous polls, Mr Modi said, would also take care of the rising cost of elections, pointing out that the spending rose from Rs 1,100 crore in the 2009 Lok Sabha polls to Rs 4,000 crore in 2014. "How much burden can a poor country like ours suffer?" he said in the Lok Sabha.
The Election Commission has reportedly shared with the government an estimate of around Rs 9,000 crore for the colossal election exercise.
The Congress and Arvind Kejriwal's Aam Aadmi Party (AAP), who have aggressively raised allegations of EVM tampering during recent elections that have favoured the BJP, have opposed combined polls.
AAP's Ashutosh said simultaneous polls would "kill diversity" in a country like India. "It is not a financial issue at all. It saves how much, very little, just do the calculation. The Indian democracy has to survive," he said.
Mixing national and state polls is "injustice to the interest of the state", said senior Left leader Brinda Karat. "The issues in parliament and the political issues concerning the state are different," she said.
In April, the plan body NITI Aayog backed the idea, suggesting synchronised two-phase Lok Sabha and assembly polls from 2024 "to ensure minimum campaign-mode disruption to governance".