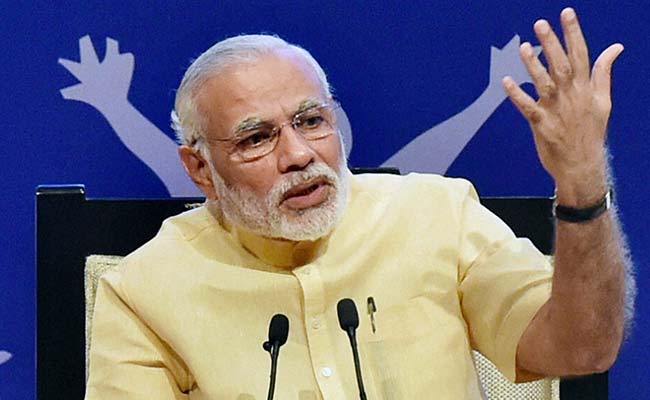 New Delhi:
Interacting with students across the country today,
Prime Minister Narendra Modi shared some tips
on public speaking.
A student was curious to know how the prime minister made so many speeches without a script. "How have you achieved such mastery in oratory?" she questioned.
"To be a good orator, you need to be a good listener. You need to listen with your eyes and your mind," advised PM Modi, who is internationally acknowledged to be a powerful orator.
"Don't worry about what people will say. Don't be nervous. You should be confident," was his next suggestion.
A habit of keeping notes would also help in a big way, the prime minister told the students.
He observed that usually, people known to be orators take too much time to get to the point. For that, he advised, it is best to write down what one wants to say. "That will help you sharpen your speech," he suggested.
The prime minister also said that students could take pointers from Google and YouTube.
"You are google guru vidyarthi (students) after all. If you see other speeches online, you will gain confidence," he said.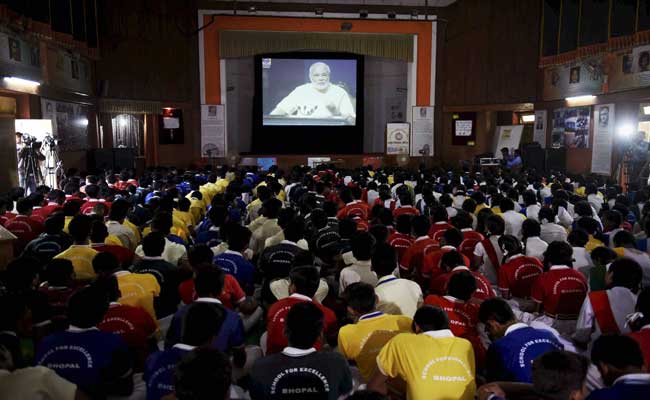 But he admitted that he himself did not keep notes while speaking, "because Gadbad (a mess) happens." He did not elaborate.
PM Modi also answered a question on leadership
. "To be a leader, you should be attached to people. Their pain should give you sleepless nights," he said, also urging students to introspect on why they would want to become leaders - "for happiness, elections or to solve problems."
The
PM was addressing students
to mark Teachers' Day to be celebrated tomorrow.
Since he took power last year, PM Modi has addressed massive gatherings during his foreign visits and he has also launched his own monthly radio talk, "Mann ki Baat (from the heart)".