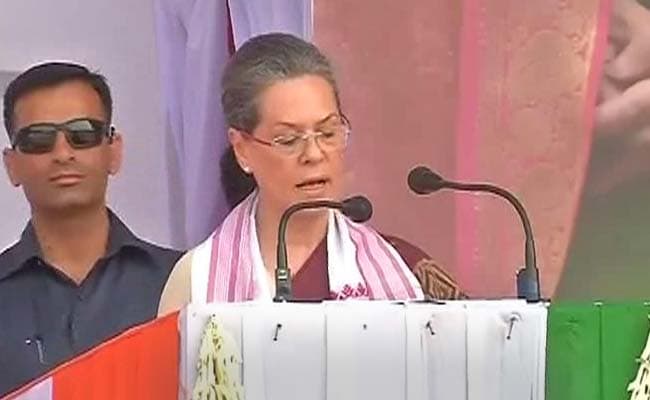 Canning, West Bengal:
Taking a dig at Prime Minister Narendra Modi over his promises of shielding the country's borders, Congress president Sonia Gandhi has questioned how he would protect the borders when he is "unable to save fish" in Indian waters from foreign fishermen.
"The BJP and the Trinamool Congress have banned fishermen's trawlers, but neighbouring countries' fishermen are openly fishing in the Indian waters. Prime Minister Modi, who makes tall promises regarding border security, is unable to save your fish. How will he protect our borders? The recent Pathankot incident is a living example of it," Mrs Gandhi said in an election rally in Canning in South 24 Parganas district of West Bengal.
"About the poor condition of fishermen in the coastal areas, steps taken by the Modi government is depriving fisherman of their employment," she said.
"There was time when Hilsa was exported from Canning. Now Hilsa is being imported. The Congress government had taken many steps to help the fishermen. The Modi government is interested in taking away the employment of fishermen," Mrs Gandhi alleged.