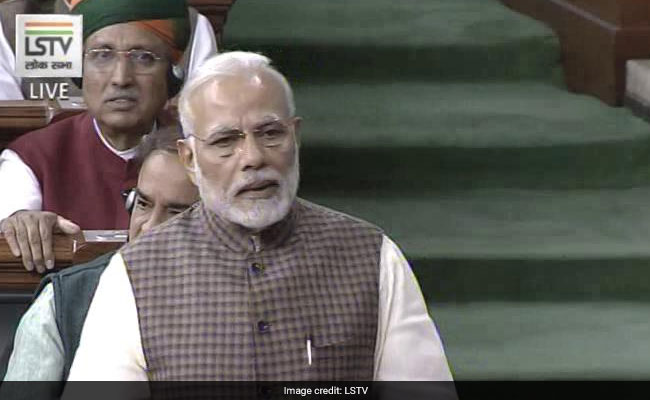 New Delhi:
Prime Minister Narendra Modi's spoke in the Lok Sabha today, on the Motion of Thanks to the President's address. The discussion on the motion of thanks to President Ram Nath Kovind's address to the joint sitting of the two Houses of Parliament on the opening day of the Budget Session began yesterday and was initiated by the BJP's chief whip Rakesh Singh. Following PM Modi's speech today, the motion was adopted by a voice-vote, given the NDA's majority in the lower house. The BJP had issued a whip and asked its members to be present in the parliament today. In his reply, PM Modi responded to the recent attacks on his government by the opposition parties, including employment generation, state of the economy, and foreign affairs among others.
Here are the highlights of the Budget Session Of Parliament:
Everybody expressed their views on combined elections for Lok Sabha and Rajya Sabha.
Till 1967, Lok Sabha and Rajya Sabha elections happened together. And then it stopped. After the elections, centre and states must work together. Let us have a constructive discussion on holding simultaneous Lok Sabha and Vidhan Sabha elections in the various states: PM Modi in Rajya Sabha.