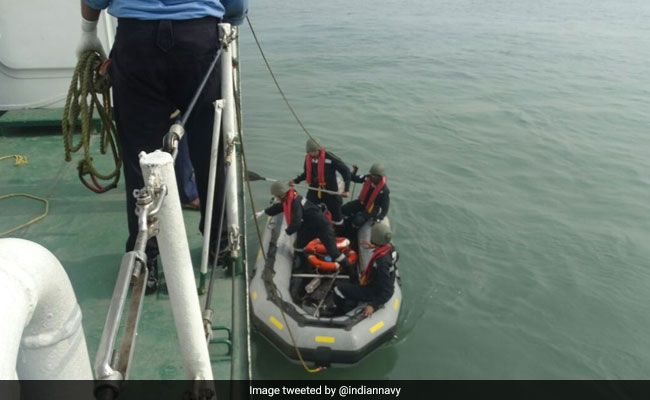 New Delhi:
A Pawan Hans helicopter
crashed off the Mumbai coast with seven people on board
, including two pilots. The helicopter lost contact with the air traffic control today shortly after take-off from Juhu Aerodrome at 10:20 AM this morning. The chopper, Dauphin N3 with registration number VT PWA, last contacted the Air Traffic Control at 10:35 AM when it was about 30 nautical miles off the Mumbai coast. Among those on board were officials from the Oil and Natural Gas Corporation or ONGC who were headed for the Offshore Development Area in the north fields of Mumbai High. The Indian Coast guard has launched a search operation for the helicopter. Choppers and Immediate Support Vessels or ISVs have been deployed. Five speedboats, a merchant vessel and a chopper from ONGC have been deployed to conduct search operations. As of now, a fifth body has been found, according to the Indian Navy spokesperson's official Twitter account and has been brought back on board the ICGS Agrim.
Here are the highlights from the Mumbai Chopper Crash:
Bodies from Pawan Hans helicopter being airlifted

In another tweet from the Indian Navy Spokesperson's official Twitter account, bodies that were found are currently being airlifted from ONGC MSV HAL Anant to Juhu.

In a previous tweet, the search and rescue operations included four Indian Navy ships: Teg, Tarasa, T11 and T45. The tweet also says that a Chetak helicopter is being used in search operations.

Recovered wreckage and life jackets are being brought back on ONGC's OSV Hull Anand.